Monthly Archives: June 2021
Meet The Newest DP3 Team Members
Posted on June 21, 2021
DP3 Architects is growing! There are a lot of new faces around the office, and we couldn't be more exited to introduce our newest team members.
Our firm is centered around the belief that architecture can make the world a better place. Connection happens in the context of spaces that can transform, empower, and restore communities at any scale.
We treasure the community we've built within our firm and continue to foster it to be an environment of collaboration. Meet the newest members of the DP3 family!
Janet Colón, Interior Designer
Janet's favorite part of design is its distinct ability to influence. Design impacts the way people move, think, feel, and use a space. Learn more about Janet here.
Bryce Saunders, Interior Designer
What started as an obsession with Legos as a child, grew to become a passion for architecture and design. Bryce was drawn to DP3 Architects for their core principles of people, place, and purpose. Learn more about Bryce here.
Sarah Hager, Director of Marketing
Sarah will work closely with our firm's leadership to grow our brand's recognition and reach. Her goal is to help DP3 Architects in connecting and supporting more clients and communities. Learn more about Sarah here.
Cristian Macias, Hospitality Studio
Cristian graduated from Clemson University in 2021 with a B.A. in Architecture and a Business Administration minor. Upon graduating, he immediately joined the DP3 Architects team. Learn more about Cristian here.
Stefan Langebeeke, Hospitality Studio
Stefan graduated from the University of Florida with a Bachelor of Design in 2019, along with a Master of Architecture from Clemson University in 2021. His passion for architecture is rooted in people, cultures, and the understanding that we all have unique qualities and preferences. Learn more about Stefan here.
We're still growing and looking for new team members! DP3 Architects is hiring for the following positions:
Architect
Architectural Intern.
Click here to learn more!
Read More
DP3 Architects Chosen for Simpsonville New Municipal Buildings Design
Posted on June 9, 2021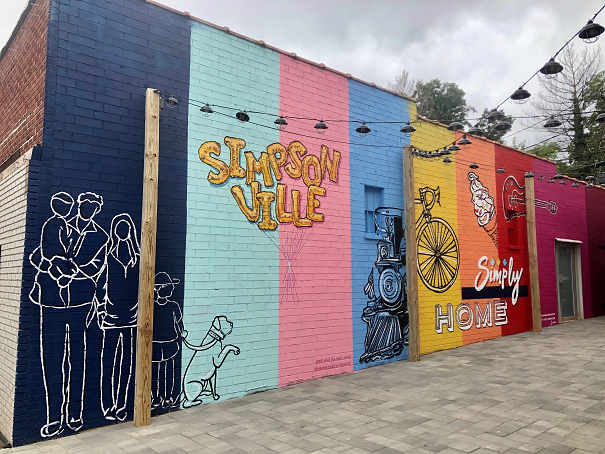 Municipal facilities are more than just a place to conduct business, they are the front porch of our communities where people can gather and feel safe. DP3 Architects is excited to partner with the City of Simpsonville to establish new municipal facilities to enhance, support, and enable the delivery of services to the community.
With a 7-0 vote, City Council accepted the selection committee's recommendation for DP3 Architects to design a new fire department headquarters and a municipal complex housing both the City Hall and the police department.
We have assembled a team of experienced professionals ready to meet the needs of this project for the City of Simpsonville and we look forward to developing a project that preserves and enhances the existing historic downtown landscape, complements the planned redevelopment of the City Park, and creates a sense of place that is 'Simply Home'.
Read More
People. Places. Purpose.