Clear Spring Fire & Rescue Headquarters Station No. 1
Simpsonville, SC
Originally formed in 1981 as the East Simpsonville Fire Department, this once rural department is now centered in Five Forks, one of the fastest growing communities in Greenville County. The original department was housed in the old abandoned Pliney Grange School House which was considered the hub of this community.
The station, like the school, continued the tradition of opening its doors to community events in its auditorium. But with the recent community growth and subsequent department expansion, the station had outgrown its ability to properly operate out of the old schoolhouse and needed a new home.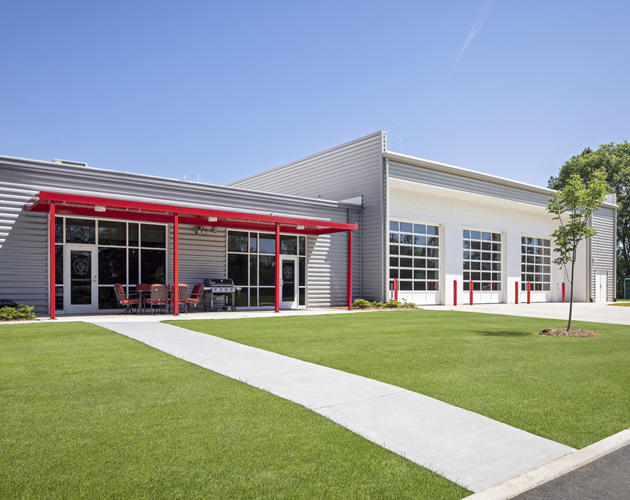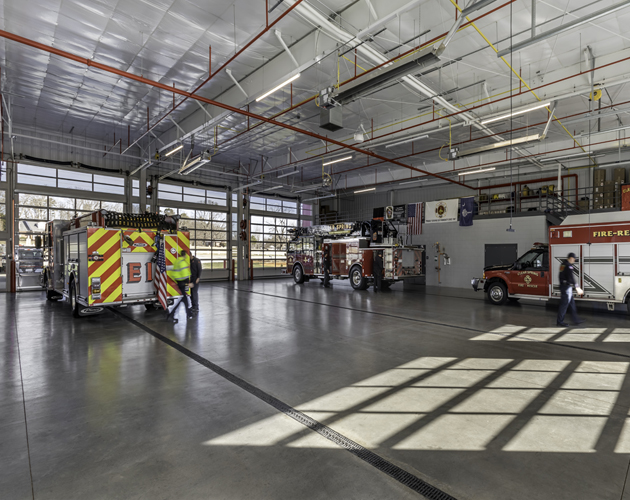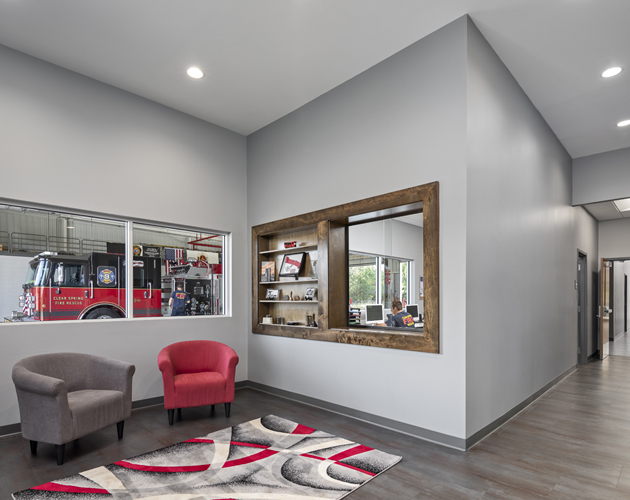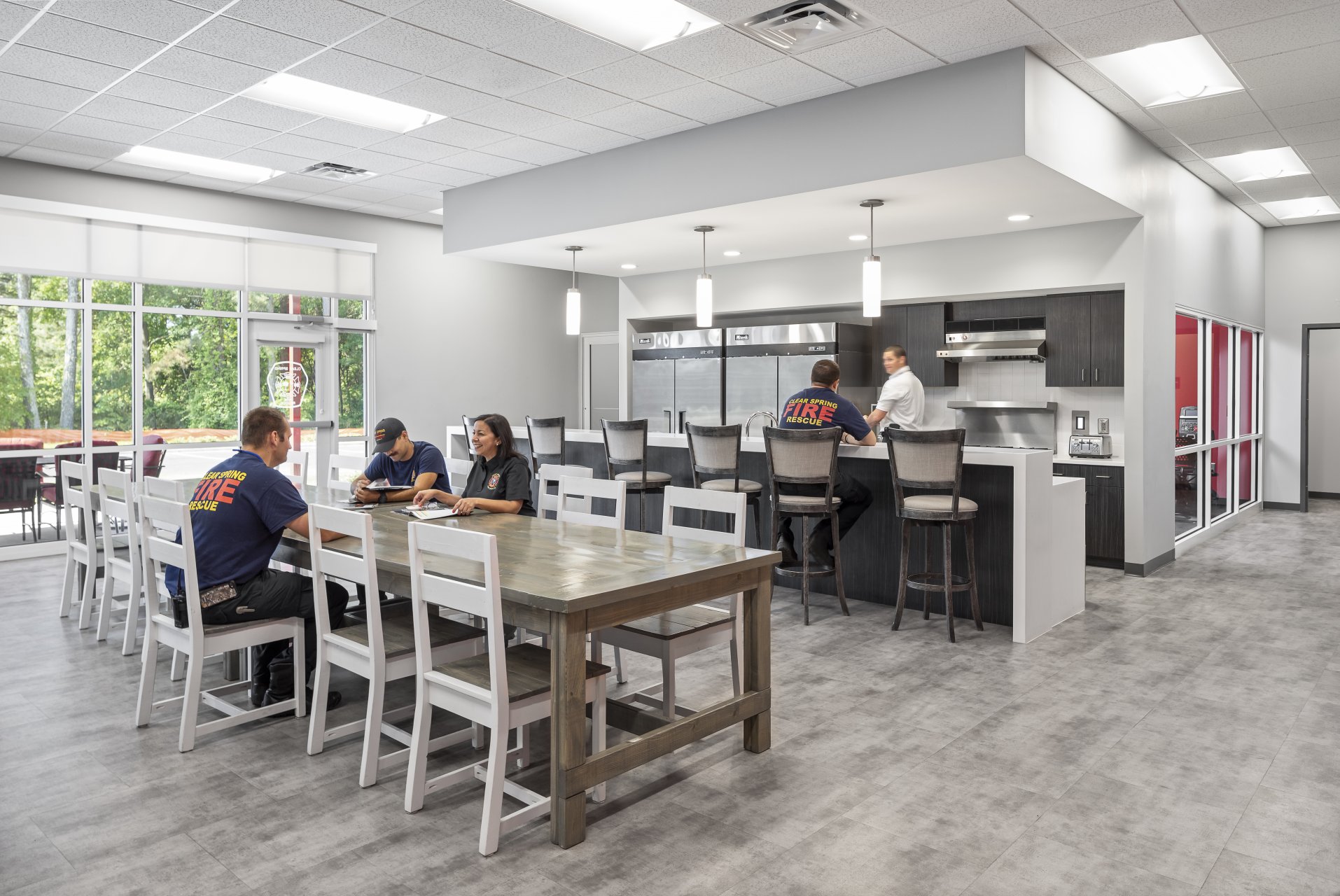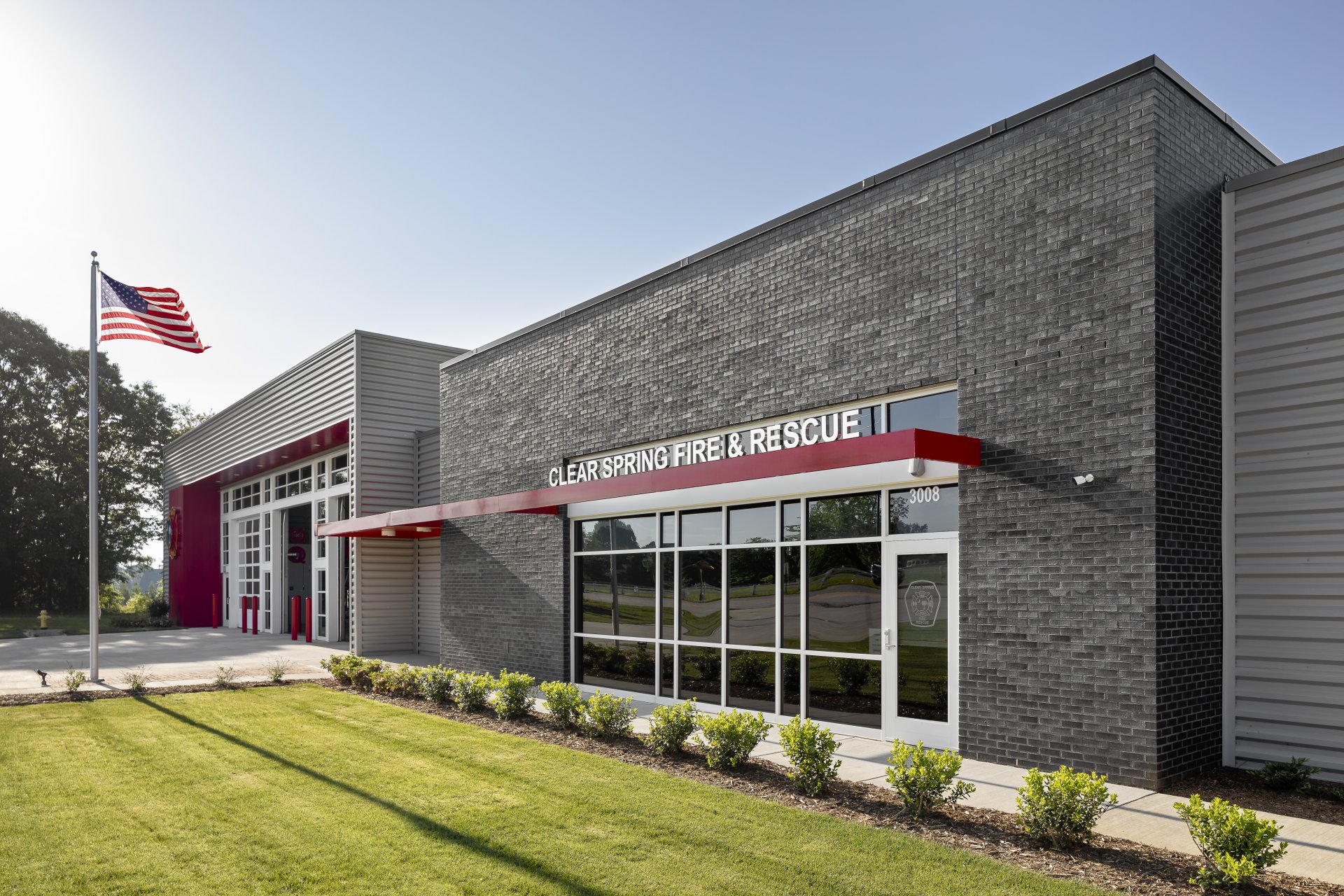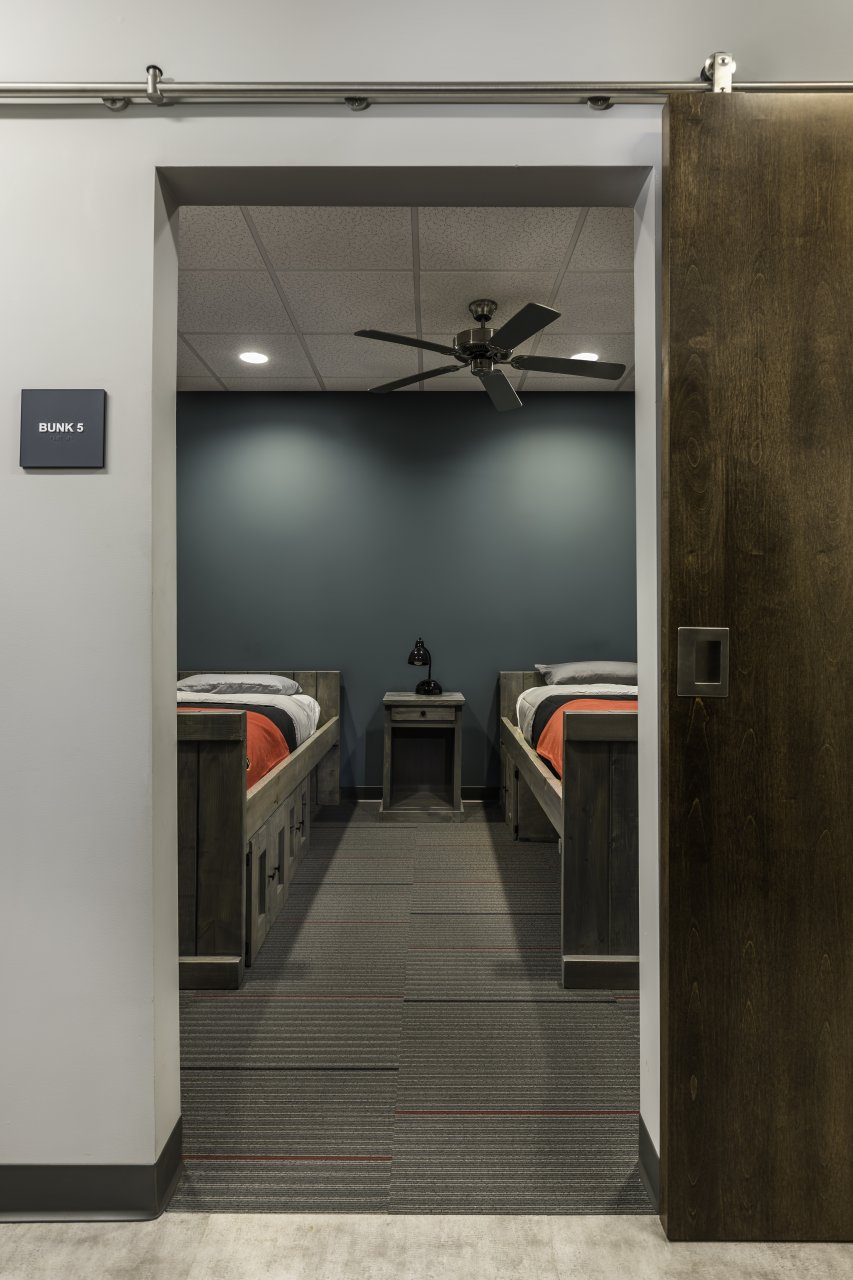 The new 16,000-square-foot building is located on the property adjacent to the original station which allowed for continued operation during construction. The design team worked closely with the community and department to design a facility that would reflect the history of the site as a center for community life.
Although the school is now demolished, the old site is being redeveloped to create "Founder's Park" in remembrance of the school's legacy. Old bricks from the building have been integrated into the fireman's memorial at the new station, and a history wall has been created in the building to visually tell the history of the site, the school, and the importance of the department to future generations.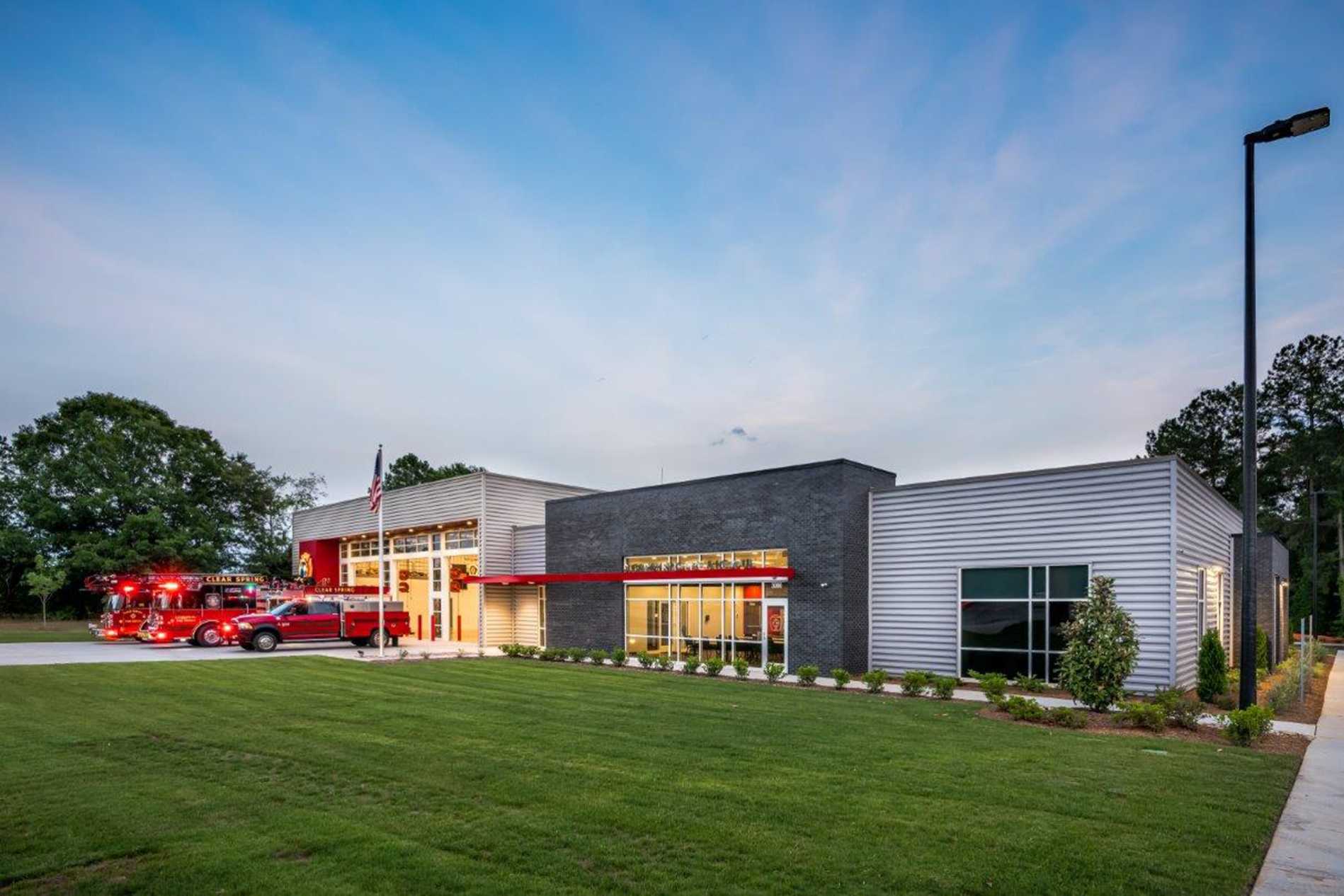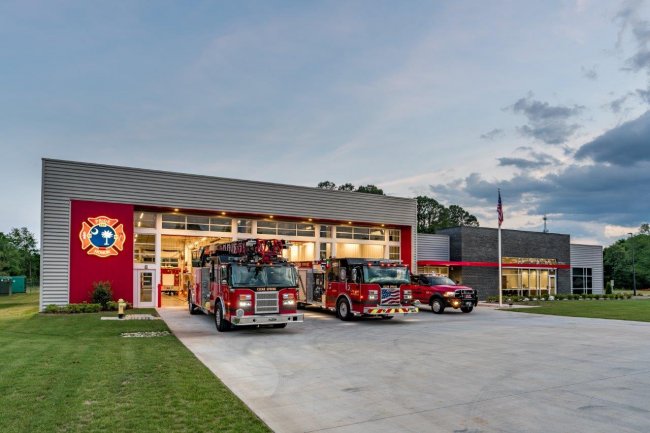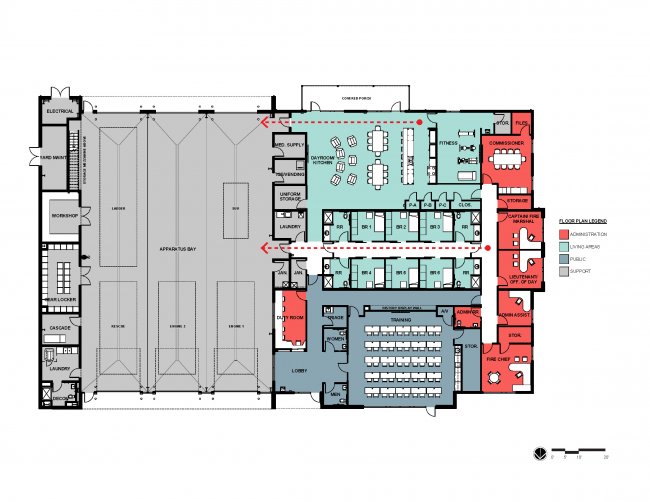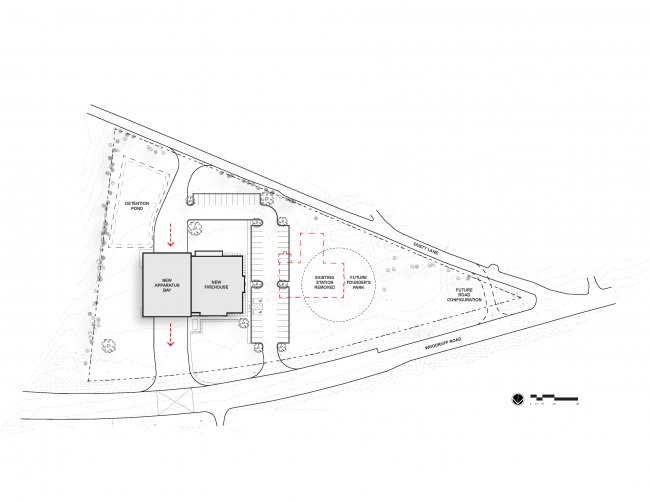 Design and Materials
The new station design offers a clean, modern aesthetic befitting the new transformation of the community. The glass wall to the apparatus bays puts the department on display providing views to the apparatus and the firefighter training occurring in the bays. The plan is compactly organized to ensure compatible adjacencies for quick response and a comfortable living environment.