Category Archives: Community
Donaldson Center Fire Station
Posted on March 6, 2023
DP3 Architects is pleased to announce that we will be partnering with Hogan Construction on a renovation and expansion of the Donaldson Center Fire Department located at 2291 Perimeter Road in Greenville, South Carolina. This project will include partial demolition of the existing 1960's-built station to make way for the construction of a new 4,500 square-foot addition. The new construction will provide ample space for bunk rooms, a larger kitchen and dayroom, exterior patio, support spaces, new office layout, larger fitness room, as well as a state-of-the-art decontamination room and gear laundry space.
The facility will be designed with the newest technologies in fire safety and firefighting equipment, making it a safe and secure environment for firefighters and staff to work, rest, and train in. Whenever a fire district makes an investment into a fire station, they are investing in the future safety of their community and the firefighters that protect it. We are proud to be a part of this project for the Donaldson Center Fire Station and look forward to teaming with Hogan Construction to make this renovation and expansion a success.
Read More
Simpsonville Breaks Ground on New Municipal Complex
Posted on February 27, 2023
The new municipal complex for the City of Simpsonville was celebrated with a groundbreaking ceremony at City Park on Thursday, February 23rd. Mayor Shewmaker described the occasion as "historic" and a symbol of progress and vitality in the community. The complex, which includes a 27,142 sq. ft. City Hall, police department, court building, and a 19,145 sq. ft. fire department headquarters, is being built to accommodate the City's growth and will also feature a reimagined City Park. The mayor expressed his pride in the state-of-the-art designs and the functional and aesthetic suitability of the buildings. The new municipal complex and renovated park will be a source of pride and essential resources for the community for decades to come and DP3 Architects is proud to partner with the City on this initiative. The project is expected to be completed by fall 2024.
Read More
DP3 Architects Chosen for Simpsonville New Municipal Buildings Design
Posted on June 9, 2021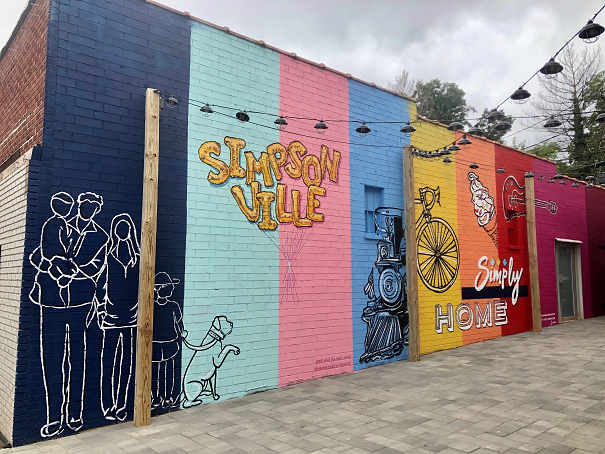 Municipal facilities are more than just a place to conduct business, they are the front porch of our communities where people can gather and feel safe. DP3 Architects is excited to partner with the City of Simpsonville to establish new municipal facilities to enhance, support, and enable the delivery of services to the community.
With a 7-0 vote, City Council accepted the selection committee's recommendation for DP3 Architects to design a new fire department headquarters and a municipal complex housing both the City Hall and the police department.
We have assembled a team of experienced professionals ready to meet the needs of this project for the City of Simpsonville and we look forward to developing a project that preserves and enhances the existing historic downtown landscape, complements the planned redevelopment of the City Park, and creates a sense of place that is 'Simply Home'.
Read More
People. Places. Purpose.