DP3 Architects is a full-service architecture firm that is passionate about understanding the greater underlying purpose in the buildings we craft and how that will impact who will work and play daily in the environments we create. Our mission is to create spaces that capture your vision, enrich your brand, and strengthen your communities. With studios specializing in hospitality, community, higher education, interiors, and multi-unit projects, we find the best, most creative design solutions to help our clients achieve their goals.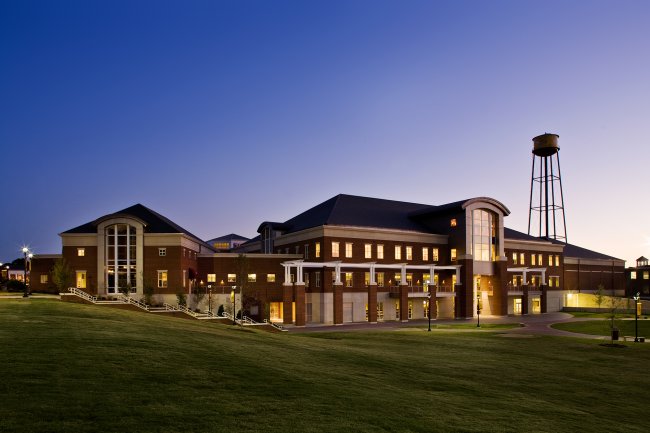 Architecture
From concept to completion, DP3 Architects provides the full range of architectural services, from master planning to construction administration. Our expertise is in a variety of project types, with extensive experience in both new construction and renovation.
We believe in Architecture-by-team and work collaboratively with clients, communities, and those who live, work, and play in these spaces to craft successful buildings. Through our commitment to communication and technical know-how, we deliver consistent and creative results with a high standard of service at every level of a project. Our focus is on capturing our clients' vision and delivering impactful facilities that meet their aesthetic, functional needs, and budget.
Interior Design
Our Interiors team ensures a seamless integration from the exterior building to the interior building architecture. Interior planning and design provides an opportunity to extend your brand aesthetic to the built environment.
DP3 Architects designs interior spaces for flexibility, ease of use, and productivity. We offer a comprehensive range of services including design, material selection, furniture and art procurement assistance, signage design, acoustic design, and more. A well-designed interior environment is a catalyst for creating culture and connection for teams, customers, citizens, students, and more. We leverage spaces to perform at their best for the unique needs of each client.