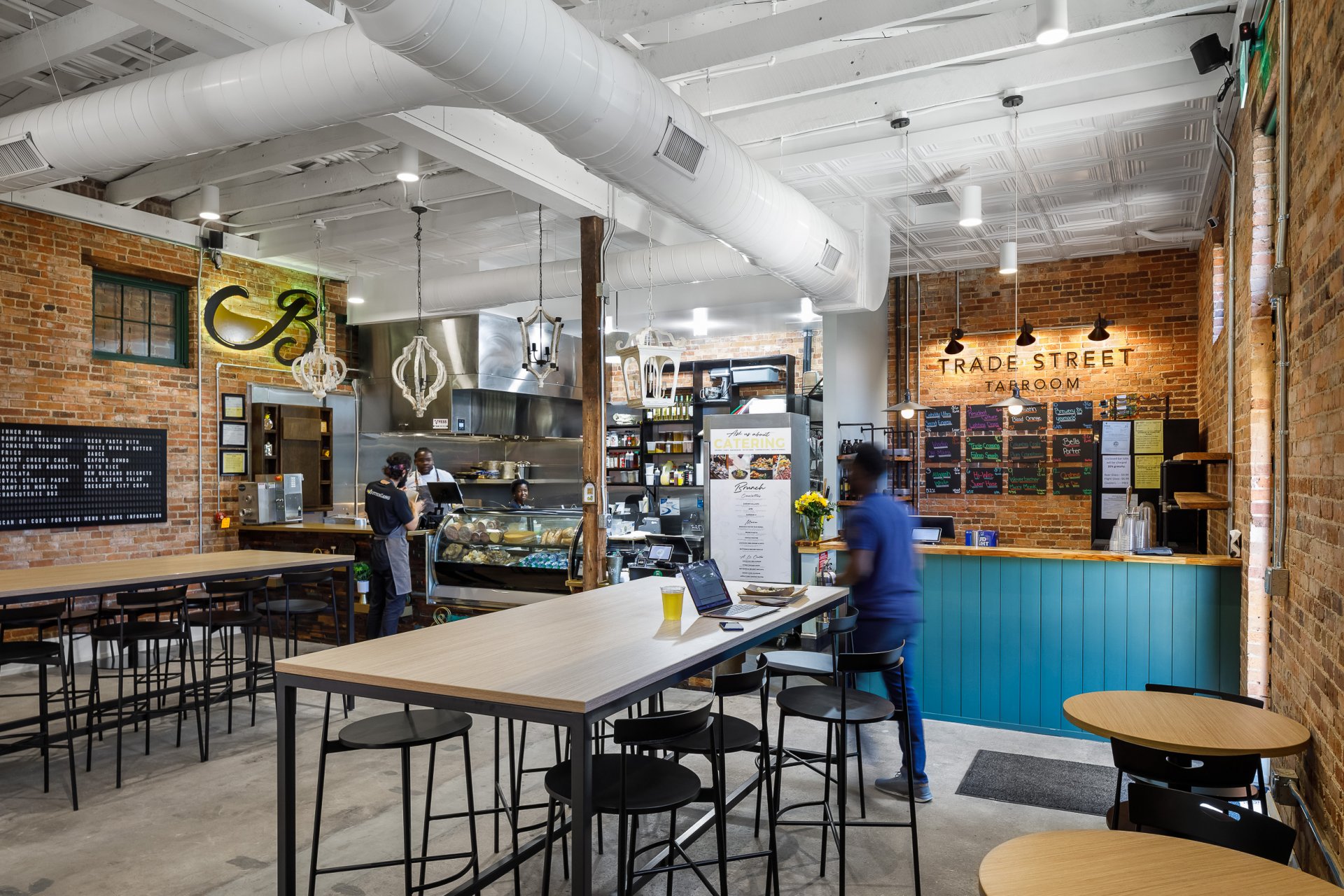 A cartwright is defined as someone who makes and repairs carts and thus the inspiration behind the name Cartwright Food Hall was found.
The main building dates back to 1865 and was once home to the hardware store, Wood-Mendenhall Co, and in 1904 the "carriage house" was built as the carriage repair shop directly behind the original building. The food hall pays homage to the history of the building throughout the space, including a larger-than-life mural spanning across the two floors created by local artist, Adam Schrimmer. The hardwood floors upstairs and the beautifully textured ceiling on the main level are original to the building and sparked the vision for the potential that this space had.
The interior design elements are influenced by the artisanal flair of the brand while celebrating the rich history of the building. Materials throughout the space consist of soft curves, black metals, and leathers that draw inspiration from the wheels of a carriage. With multiple zones for dining, socializing, and designated vendor booths, creating a unified environment was essential for achieving a cohesive look that truly reflected the Cartwright brand. The space provides a fresh look that is contextually sensitive to the downtown Greer scene that is full of old-school charm.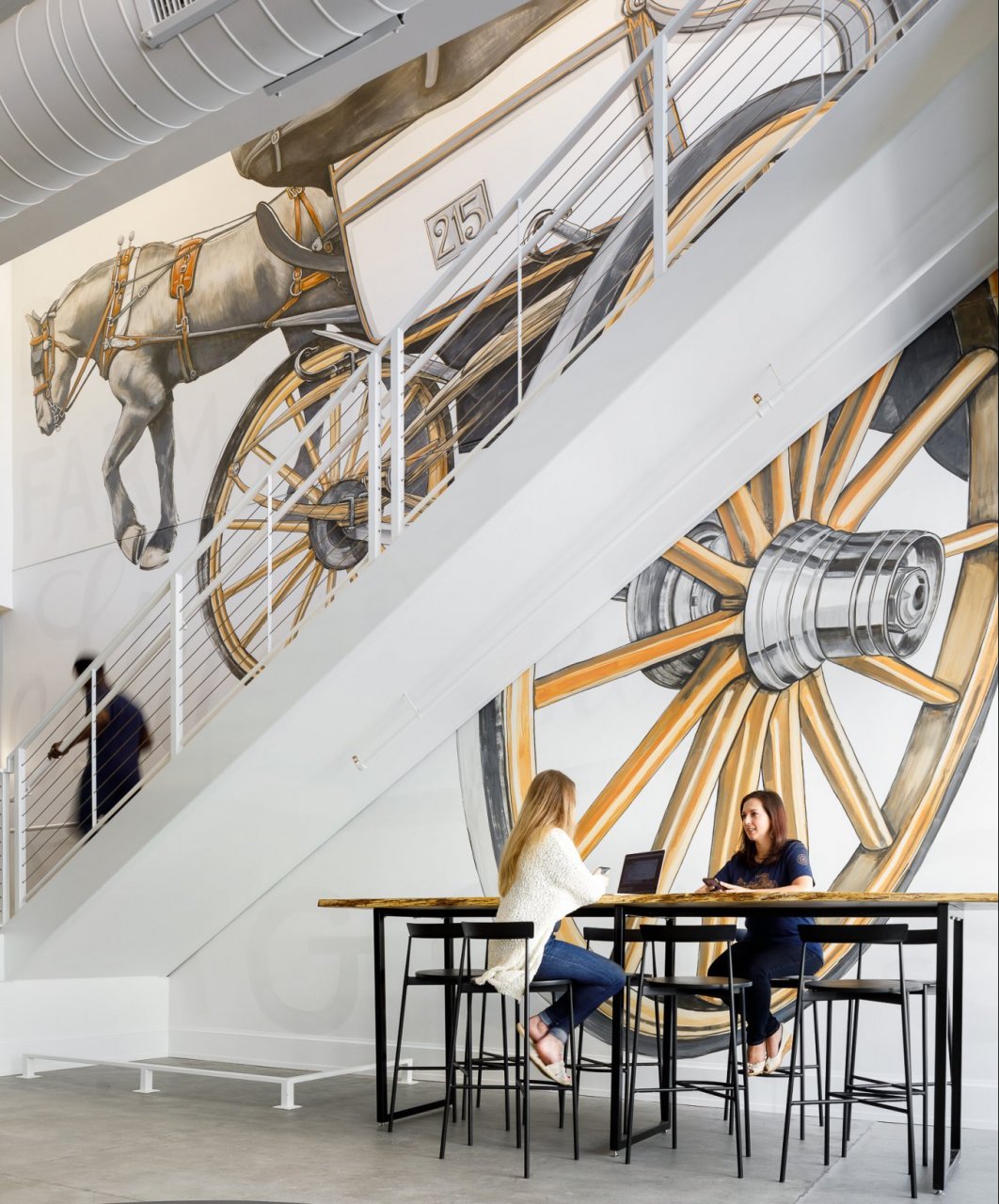 Cartwright Food Hall represents the best of food trends, innovations, and exciting offerings unique to the downtown and surrounding Greer area. It was a privilege to partner with Cartwright Food Hall and Caldwell Constructors to bring this concept to reality