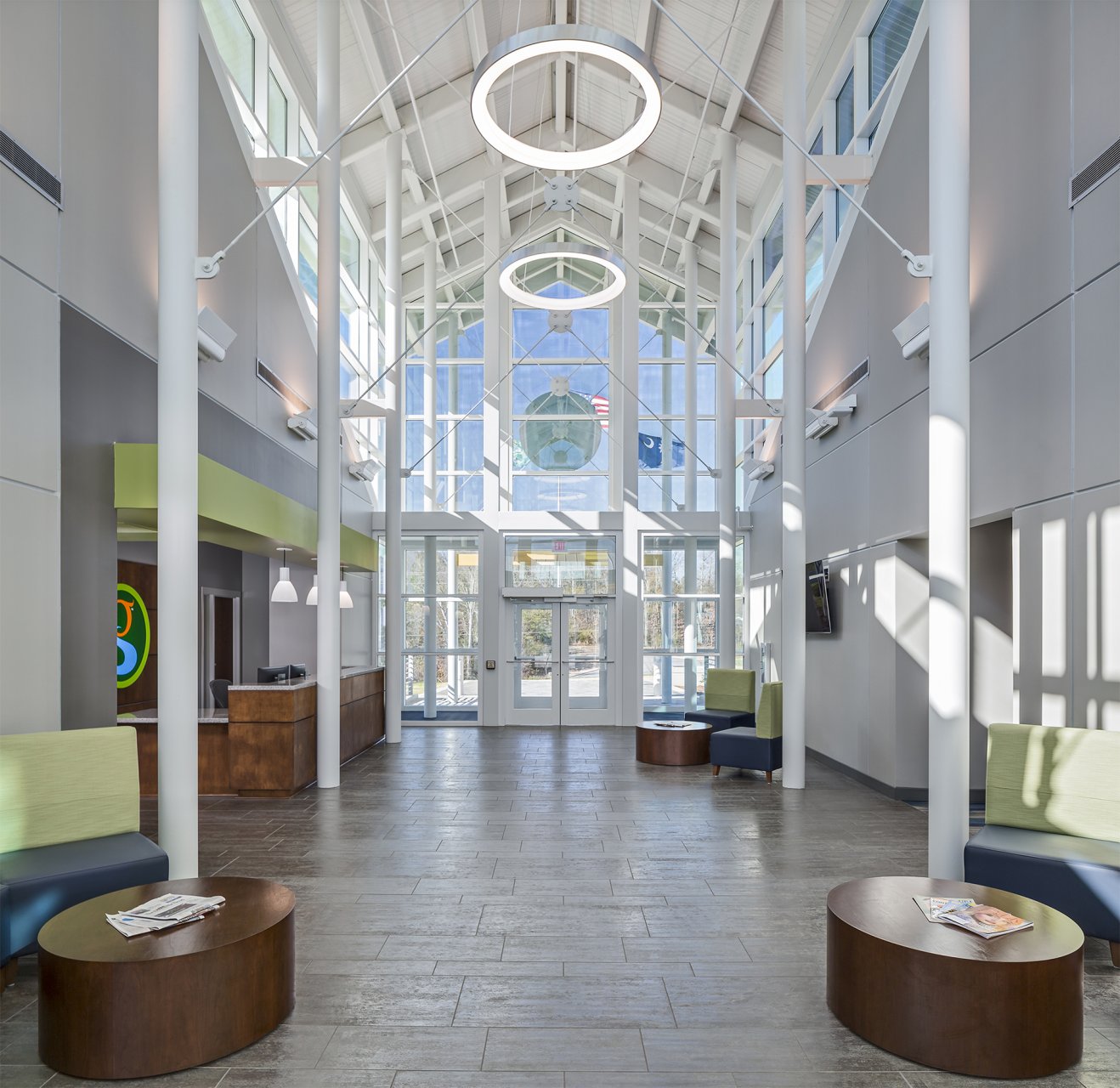 City of Greenville Public Works Campus
Greenville, SC
The collaboration of The City of Greenville, DP3 Architects, and Harper Corporation led to an award-winning, state-of-the-art, ahead of schedule, under budget, new City of Greenville Public Works Campus.
The City of Greenville Public Works Department works behind the scenes to the maintain city's infrastructure while accommodating for the continuous growth.  While far from glamorous, the Department of Public Works employees are very conscious of the responsibility they have. This campus is the epicenter for protecting and enhancing Greenville's quality of life through effective environmental and infrastructure management, which includes maintaining 224 miles of streets and 125 miles of sidewalks.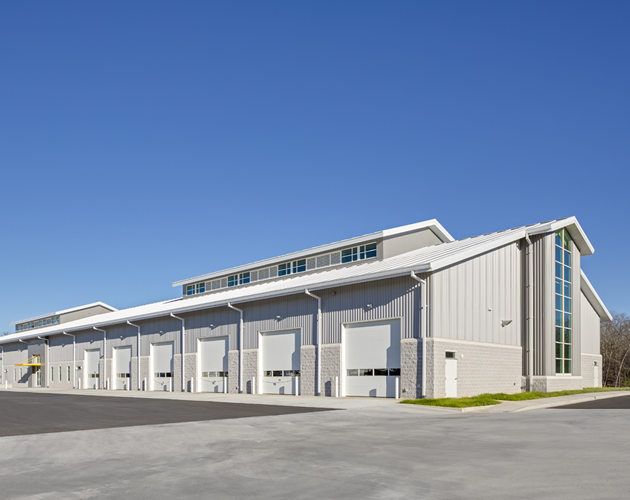 Public works operations were dispersed throughout the city in facilities that were old, inefficient, and in some cases located in flood-prone areas. This separation of facilities led to a less efficient operation and weakened communication between the various divisions.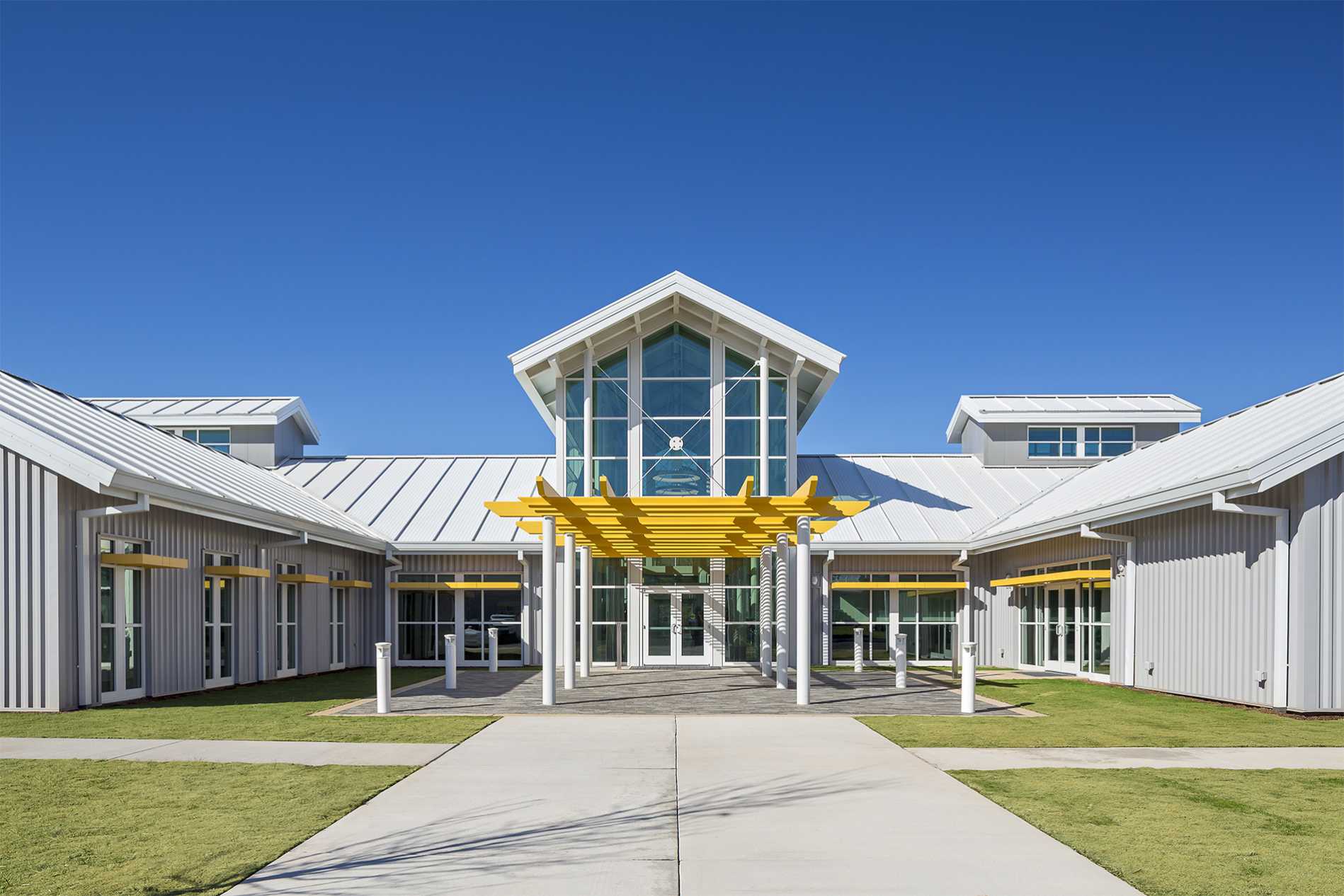 DP3 Architects previously completed a long-range programming and site feasibility study for the City to assess multiple potential sites suitable to accommodate the consolidated Public Works operations. As a result of this study, the City purchased the property at 475 Fairforest Way in 2012 and site preparation began in April 2016.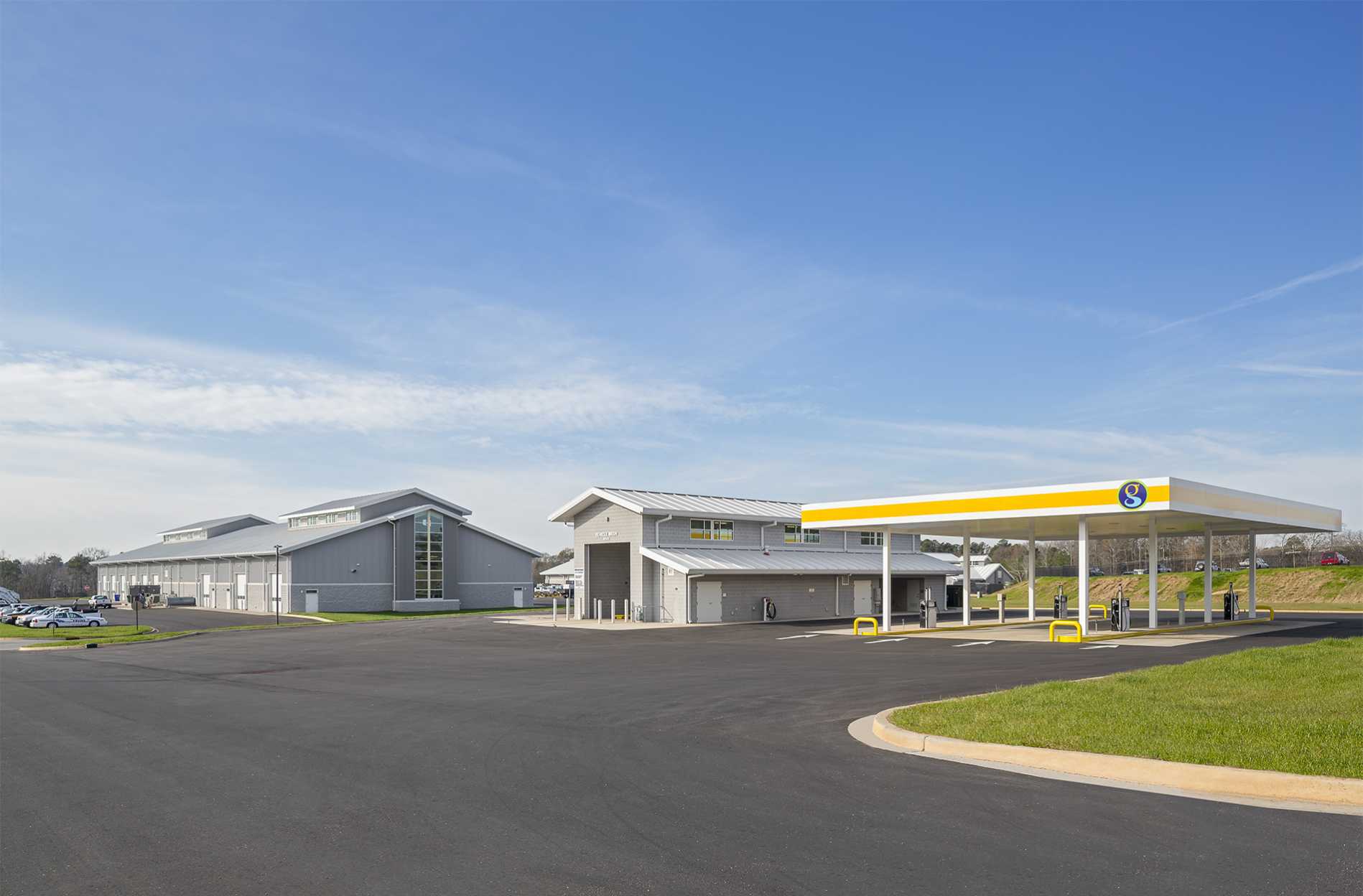 Just under 100,000 square feet, the new campus houses the Public Works Department's solid waste/recycling, streets, stormwater, wastewater, fleet, safety and administrative divisions and serves as home base for more than 200 employees.
The campus features an emergency operations center, state-of-the-art training and fleet facilities, an automated vehicle wash station and a full-size independent NAPA store. It also includes a number of environmentally-friendly elements, including all LED lights; energy efficient insulated walls and roofs; energy efficient building mechanical systems and appliances; clerestory windows to harvest ambient light; roof runoff collection system to harvest rainwater; bioswales and leading-edge stormwater treatment. The new facility is expected to consume 20% less energy than the previous Hudson Road facility.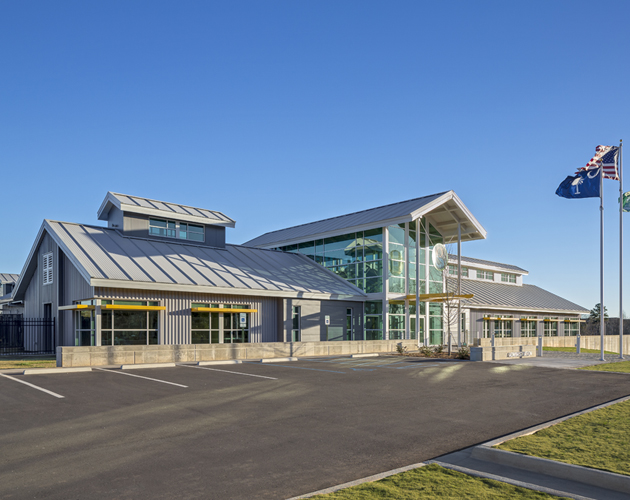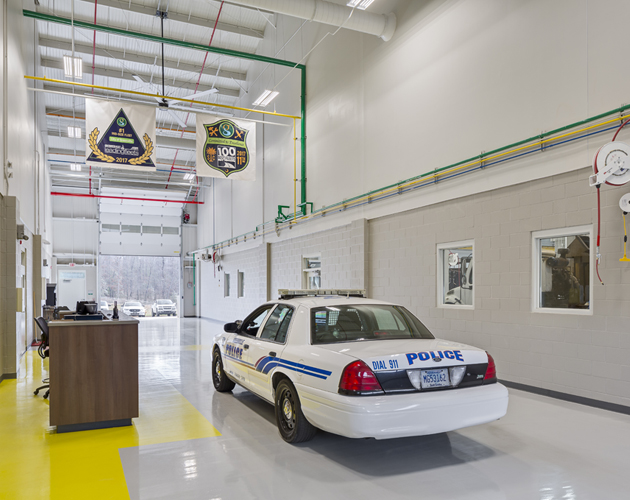 At the campus ribbon cutting, DP3 Architects was proud to hear Mike Murphy, Director of Public Works, say
"We could not have been happier with our architect selection on this project."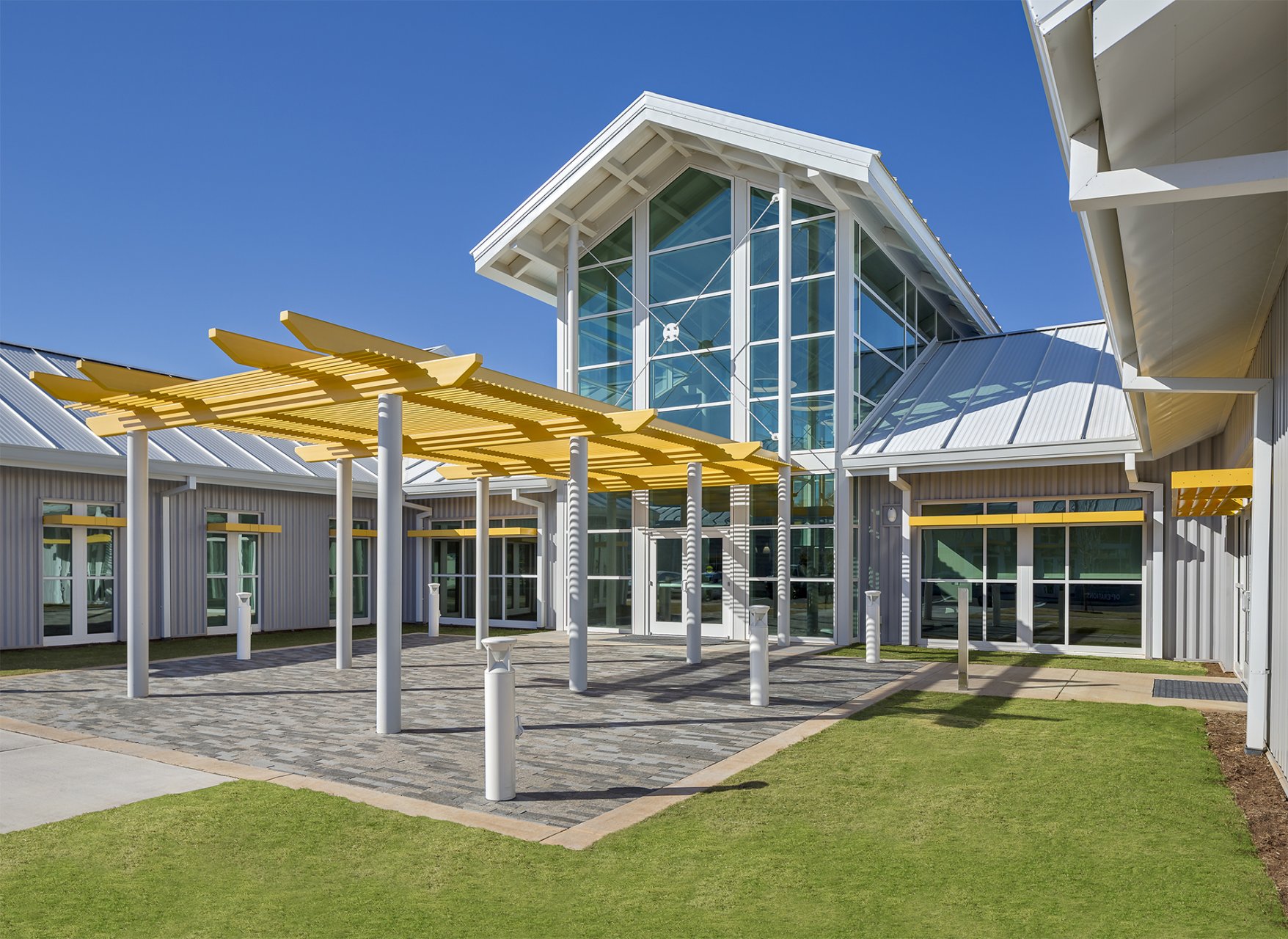 The 33-acre site includes room for future growth, with plans to move the department's remaining divisions (building services, engineering and traffic engineering) to the campus and add a recycling center for the public.
The new campus, designed to accommodate future growth of our flourishing city, provides an epicenter for managing the city's infrastructure.