Easley Fire Department Headquarters
Easley, SC | 2022 FIERO Major Additions and Renovation Merit Award
The new Easley Fire Department Headquarters, Station 5-1, triples the size of the existing 50-year-old station providing critical added capacity and state-of-the art amenities.  The challenge was creating a design that would allow the existing station to remain operational throughout the renovation and construction of the addition.
The new 2-story addition respects the scale of the existing building, separating itself from the apparatus bays with a small breezeway yet unifying the architecture of both buildings through the use of materials and colors.  The historic building gains a third apparatus bay and houses the functions critical to its operation: gear lockers, laundry facilities, decontamination areas, a workshop, and additional storage.  The addition contains all of the administrative offices and conference rooms on the ground floor and provides an entire second floor dedicated to the well-being of the firefighters through bunk rooms, a fitness center, full kitchen, and a day room.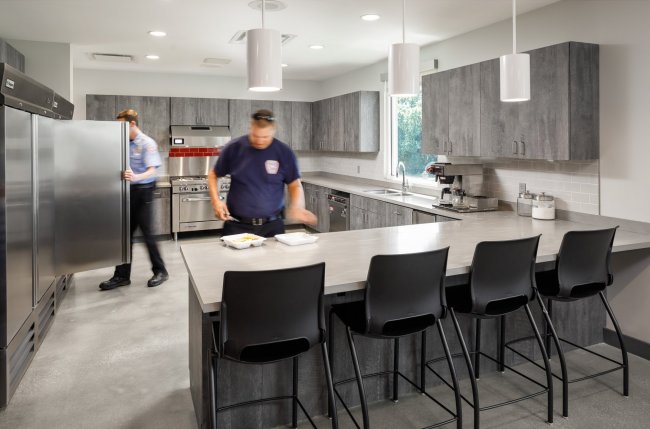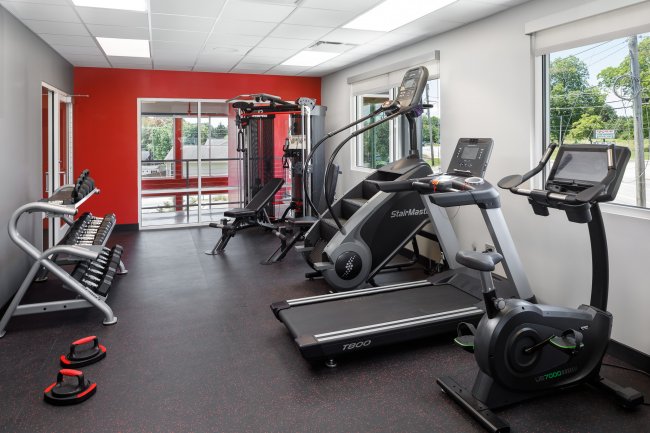 Adapting the old to make way for the new.
The building exterior reflects a new, modern look for the station through the use of metal panels and large expanses of glass.  The over-sized station number adds character and a sense of pride to a design that opens itself to the community.  The plaza and landscaping provide a welcoming street scape missing from the existing building.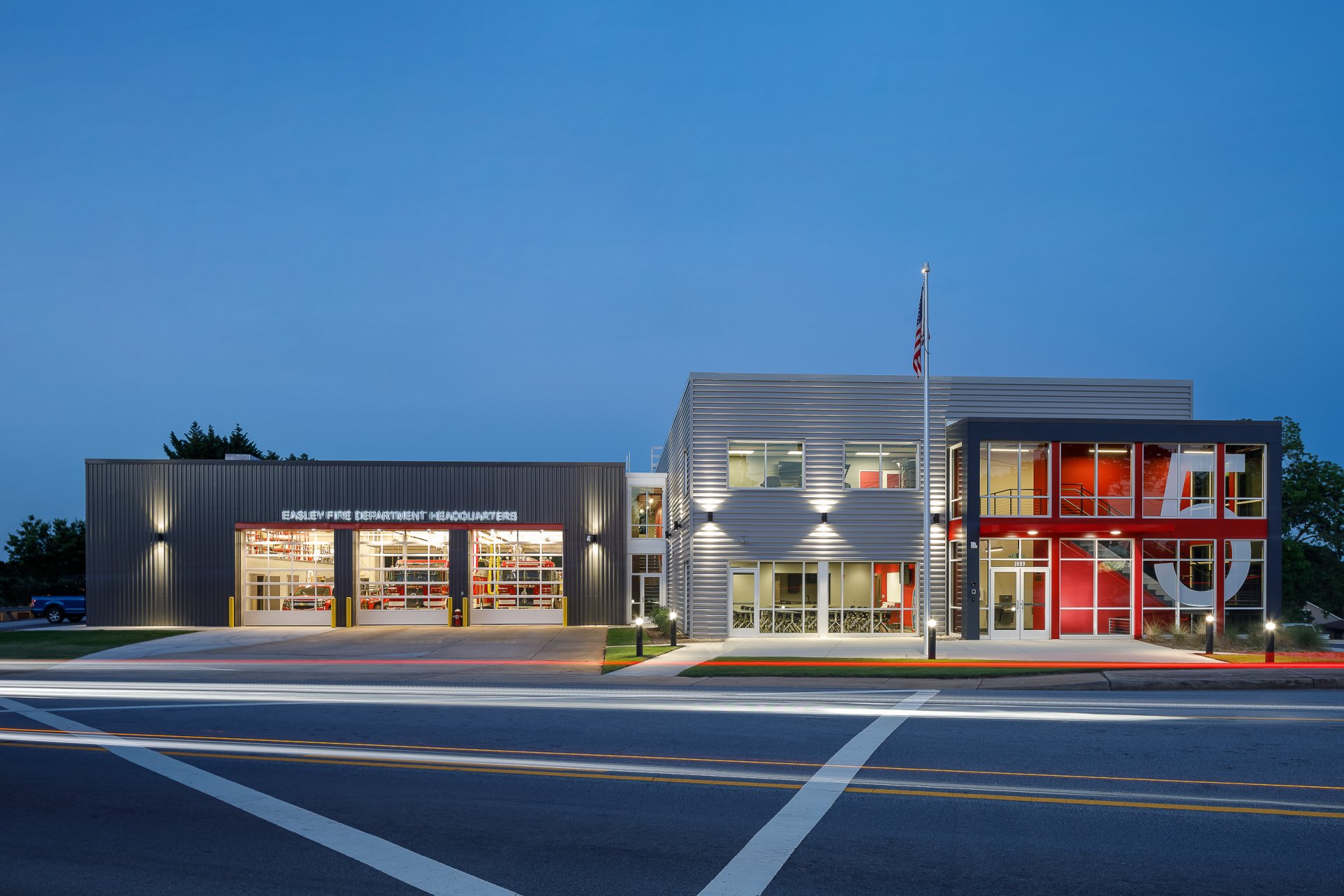 While clean and modern in appearance, Station 5-1 honors its past and the department's history and tradition.  Visitors are greeted with a display of department memorabilia that speaks towards department's connection to the community.  The gear-lined stairwell to the living quarters respects the generations of firefighters who have called Easley home.  The stairs themselves reinforce the department's motto, "Do your job. Treat people right. All out effort. All in attitude."  The brotherhood of this station exemplifies itself in the dining room table, built by the firemen from wood salvaged from a building that previously stood on the site.  Inset in the table are medallions with the names of retired fire fighters, acknowledging that "they will always have a seat at the table." The station also features a new operational fire pole from the second level into the apparatus bays, incorporating a well-known symbolic element of fire stations. Through careful design, the landmark Station 5-1 gives a nod to history while providing modern technology and conveniences and will continue to serve and protect the surrounding community for decades to come.