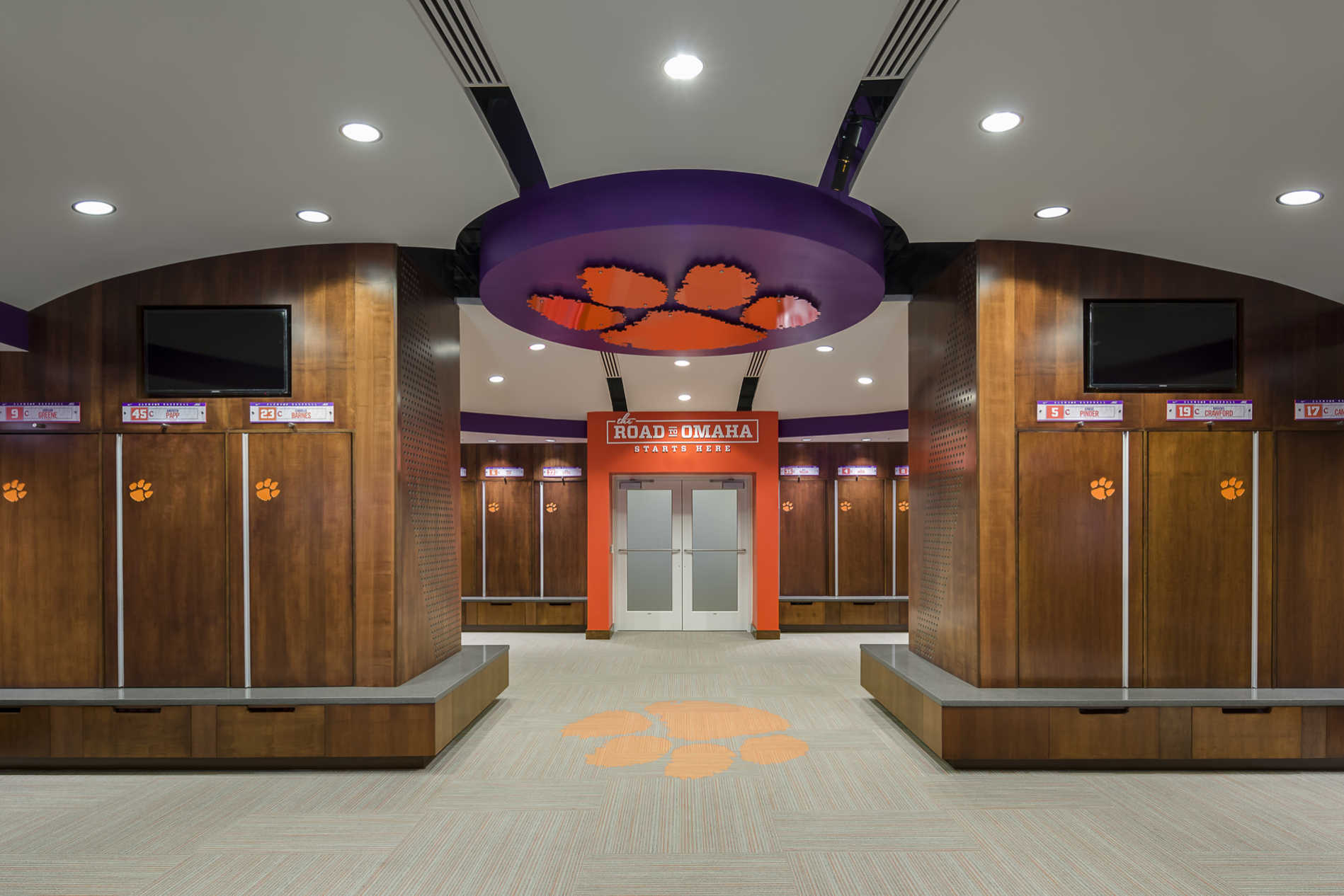 Doug Kingsmore Stadium Player Development Center
Clemson University | Clemson, SC
Doug Kingsmore Stadium, originally constructed in 1970, has undergone various renovations over the years including a renovation in 2009. Click here to see more about the 2009 addition.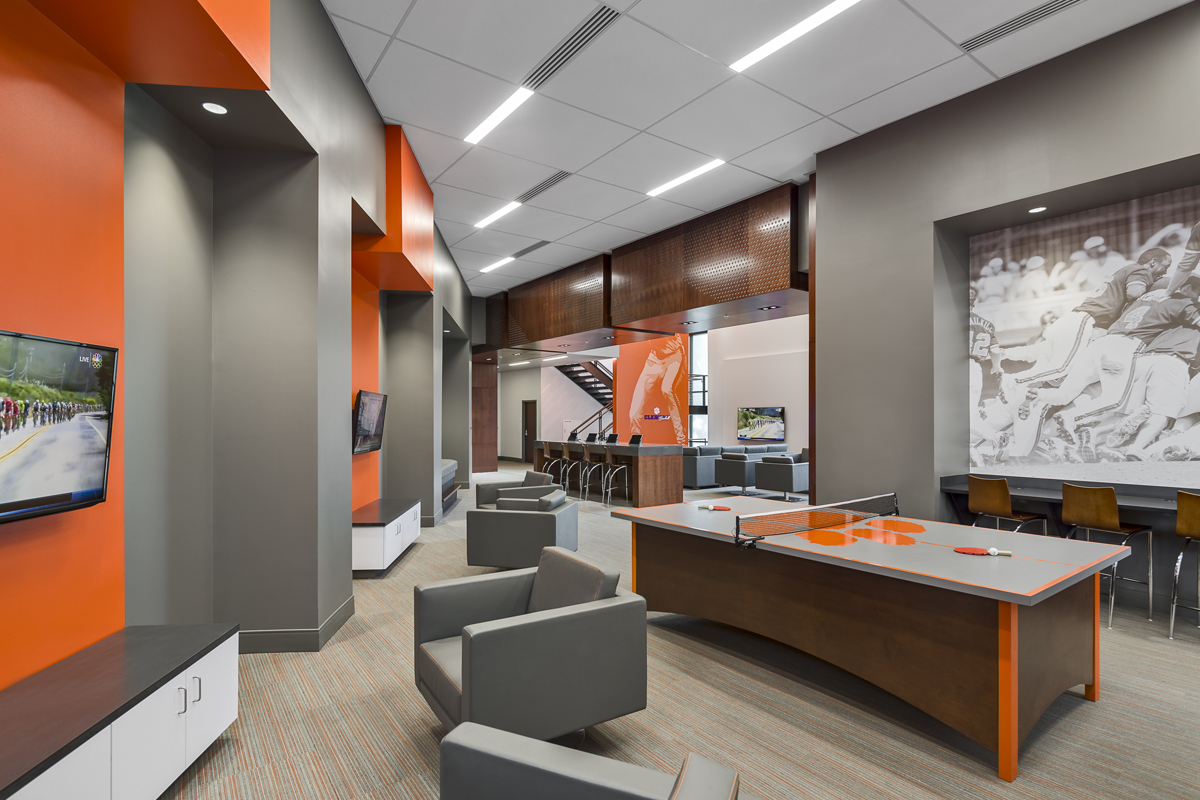 This recent addition built upon those 2009 improvements and resulted in new and modern player facilities that are comparable to those that currently exist in the Conference and at other competitive institutions. This facility allows Clemson to meet today's needs to be competitive and serves as a powerful recruitment tool.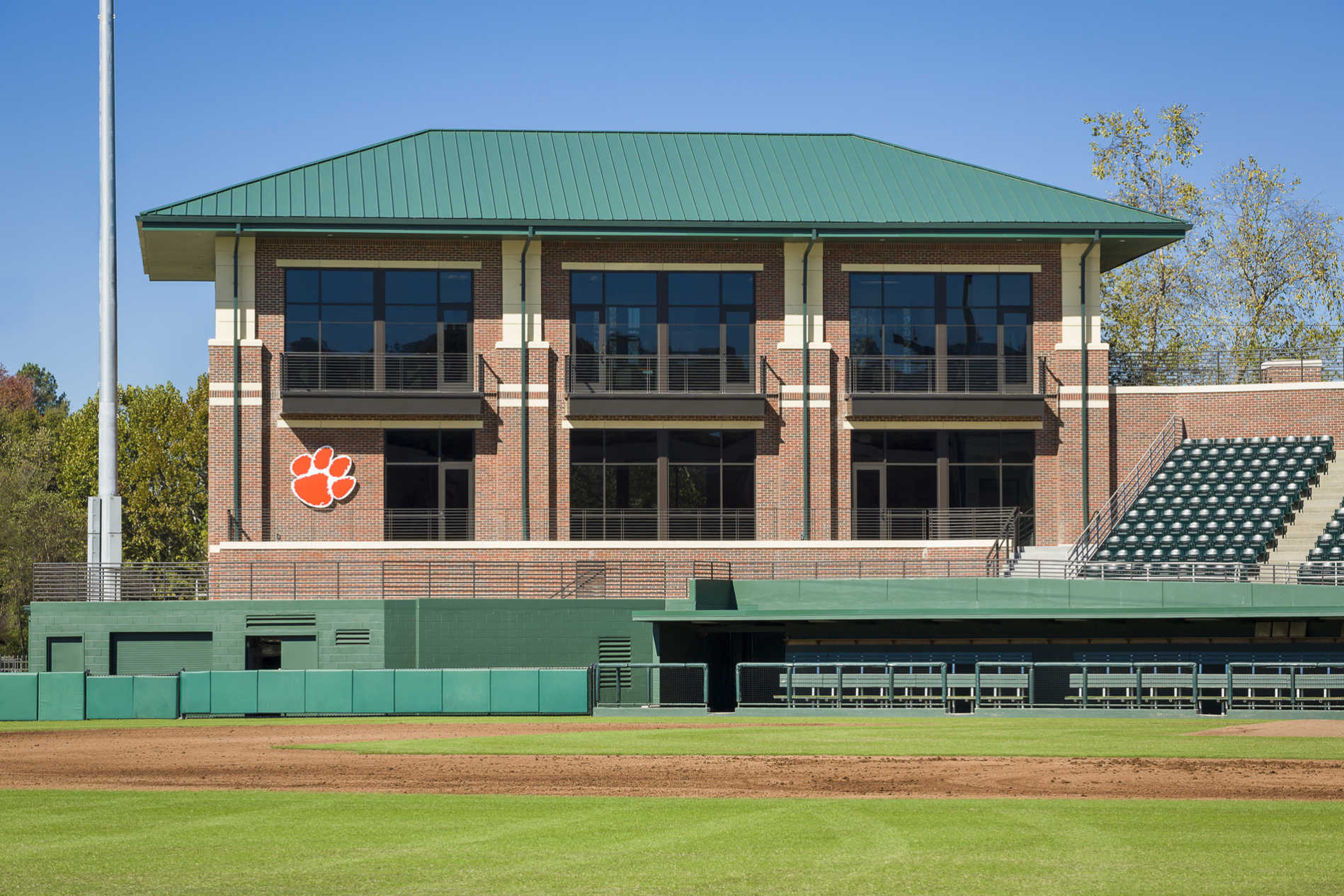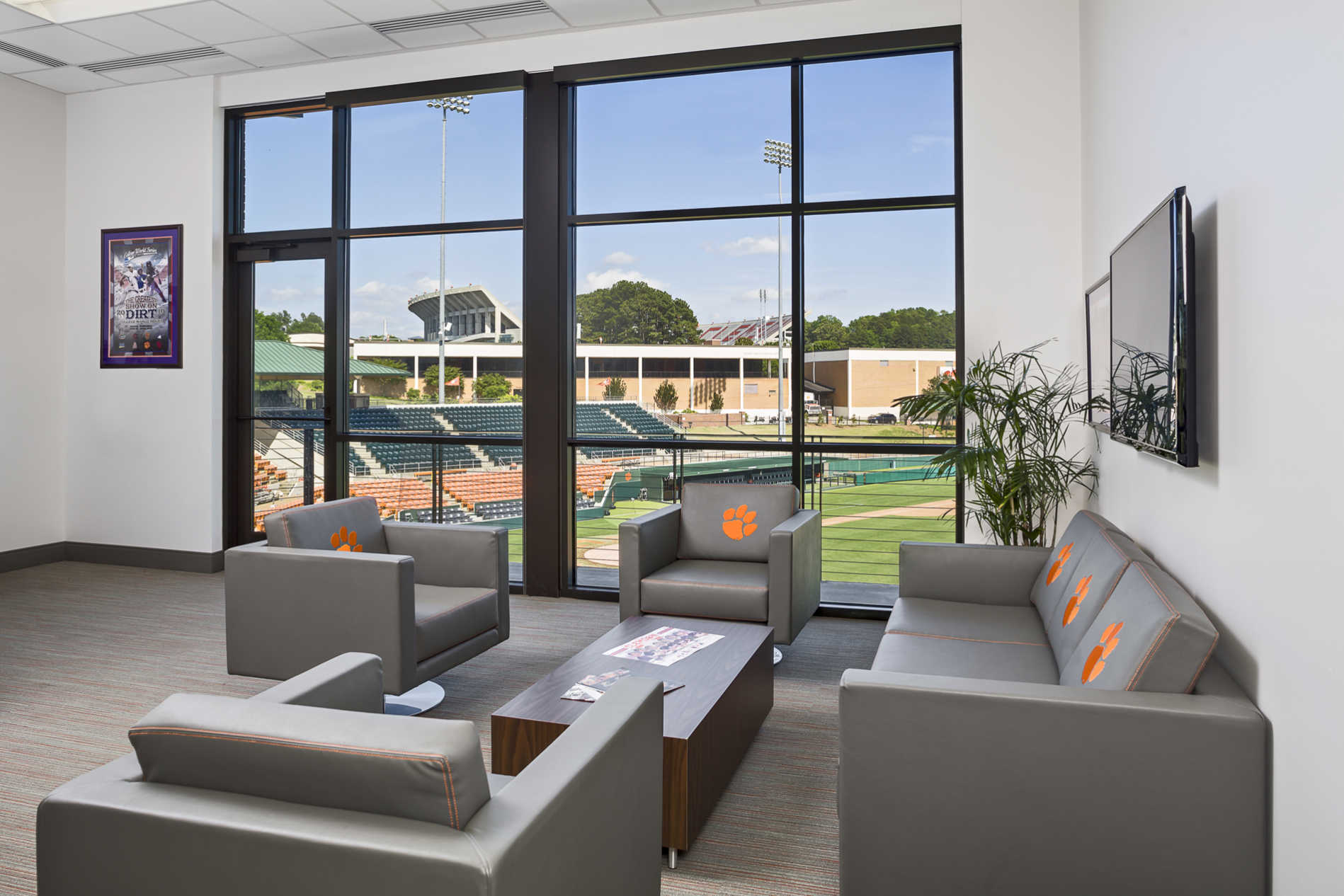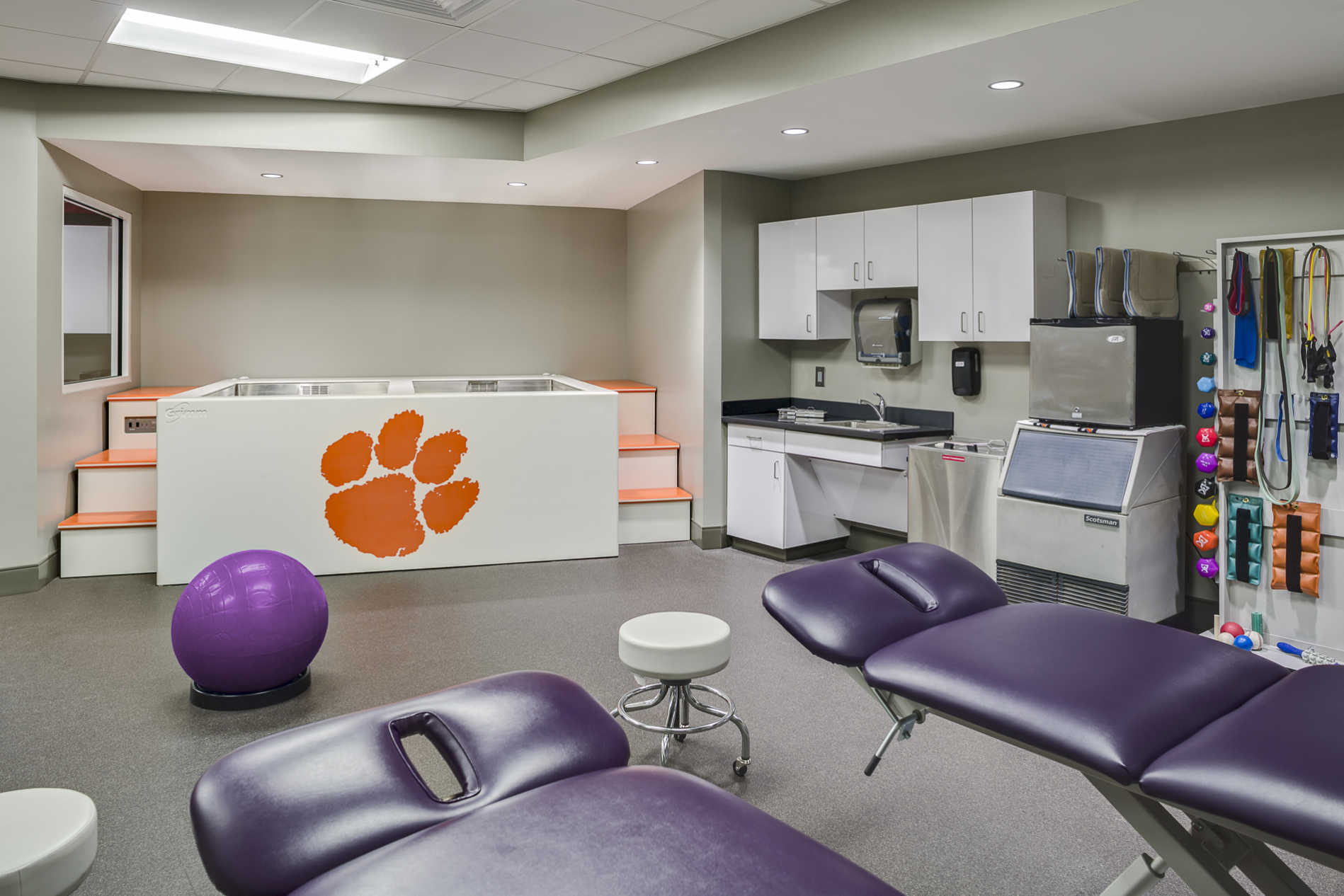 The new amenities include approximately 15,000-square-feet of space for locker rooms, meeting spaces, gallery, players' lounge, dining area, coaches' offices, and medical trainers' room. An expansion to the spectator stands adds 150+ premium seats directly behind home plate on the ground level. These seats will generate substantial revenue to the athletic program, as they can be sold to a high donor base.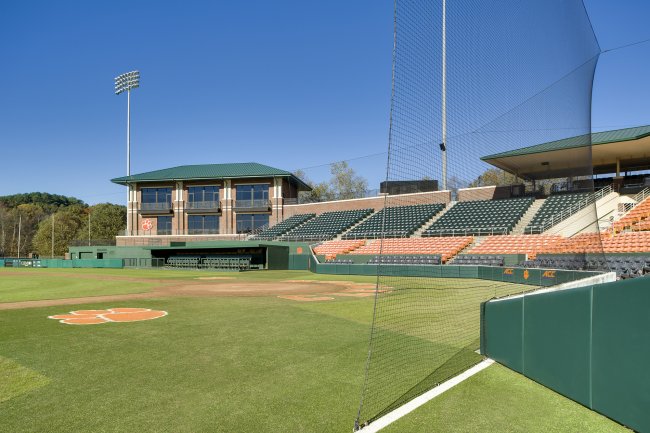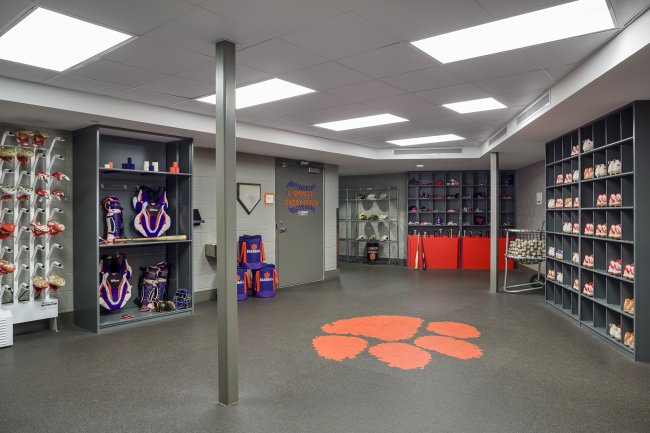 "If you're watching on television and you see six or seven thousand plus in this stadium
and the beautiful facility we have, it only helps our program. So, absolutely, it's a positive for us."
-Monte Lee, Clemson Head Baseball Coach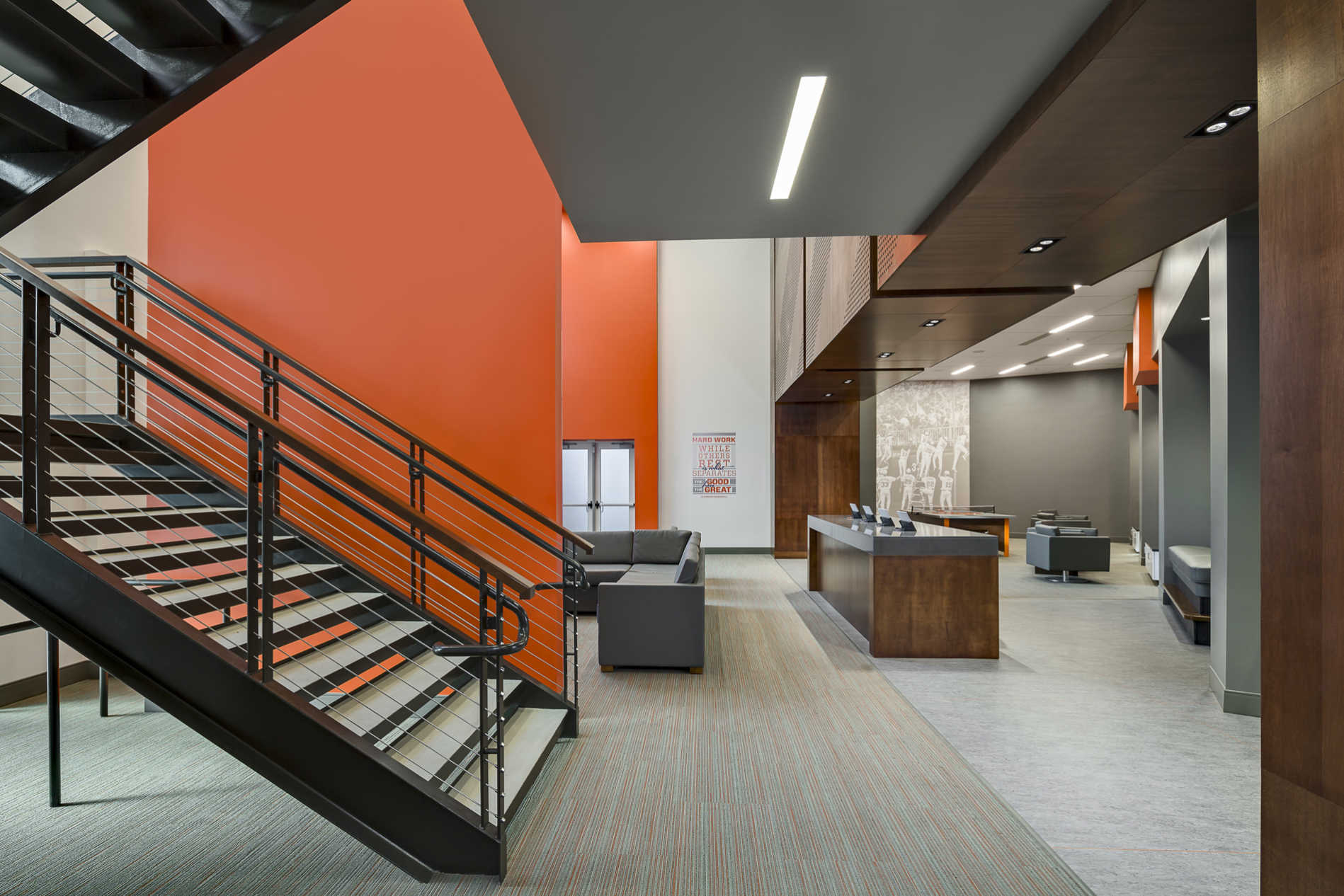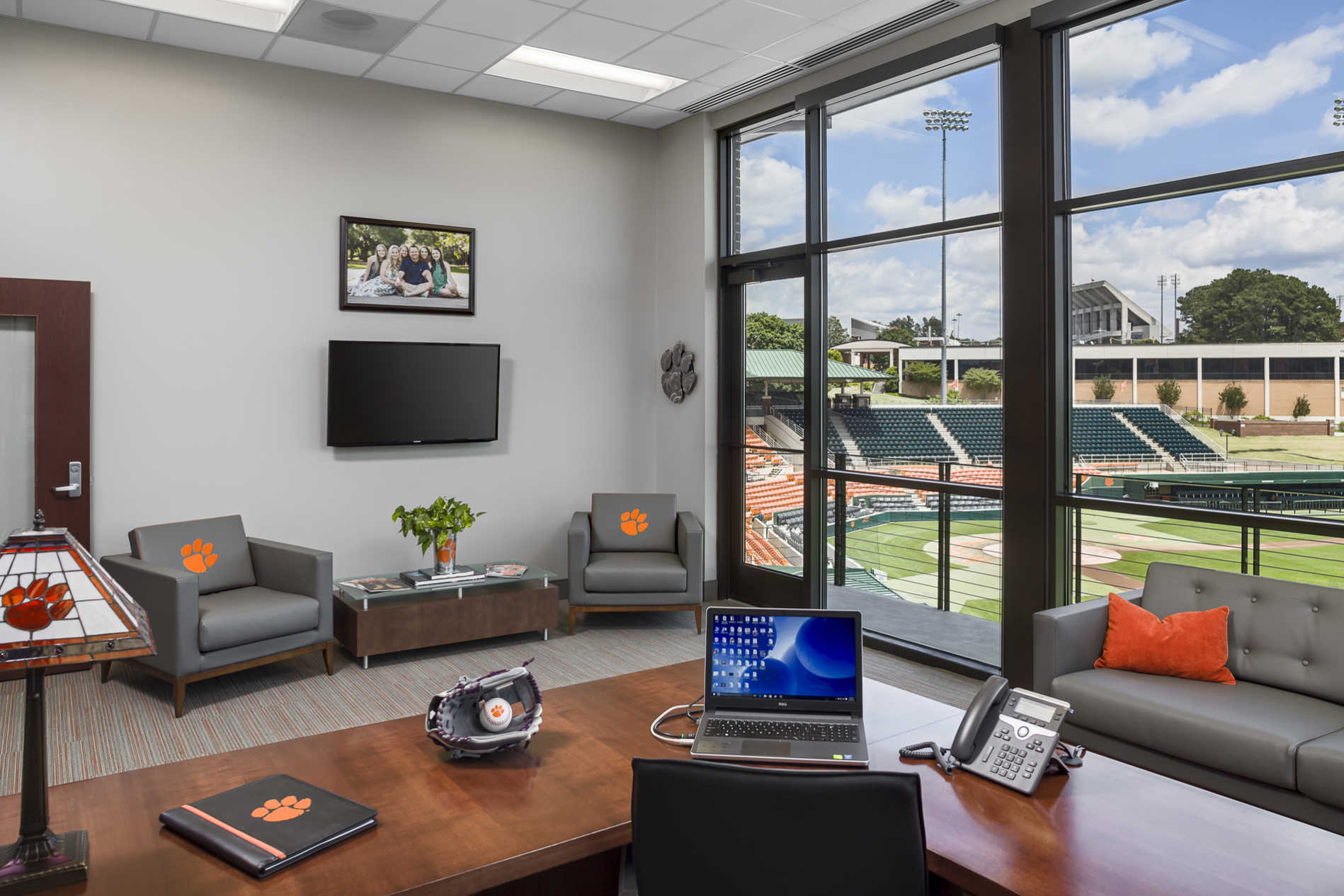 The DP3 Architects approach is hinged on the greater underlying purpose of the buildings we craft. The result of this approach for Clemson University is a functional, modern, and highly sought-after facility which players and staff will enjoy for years to come.