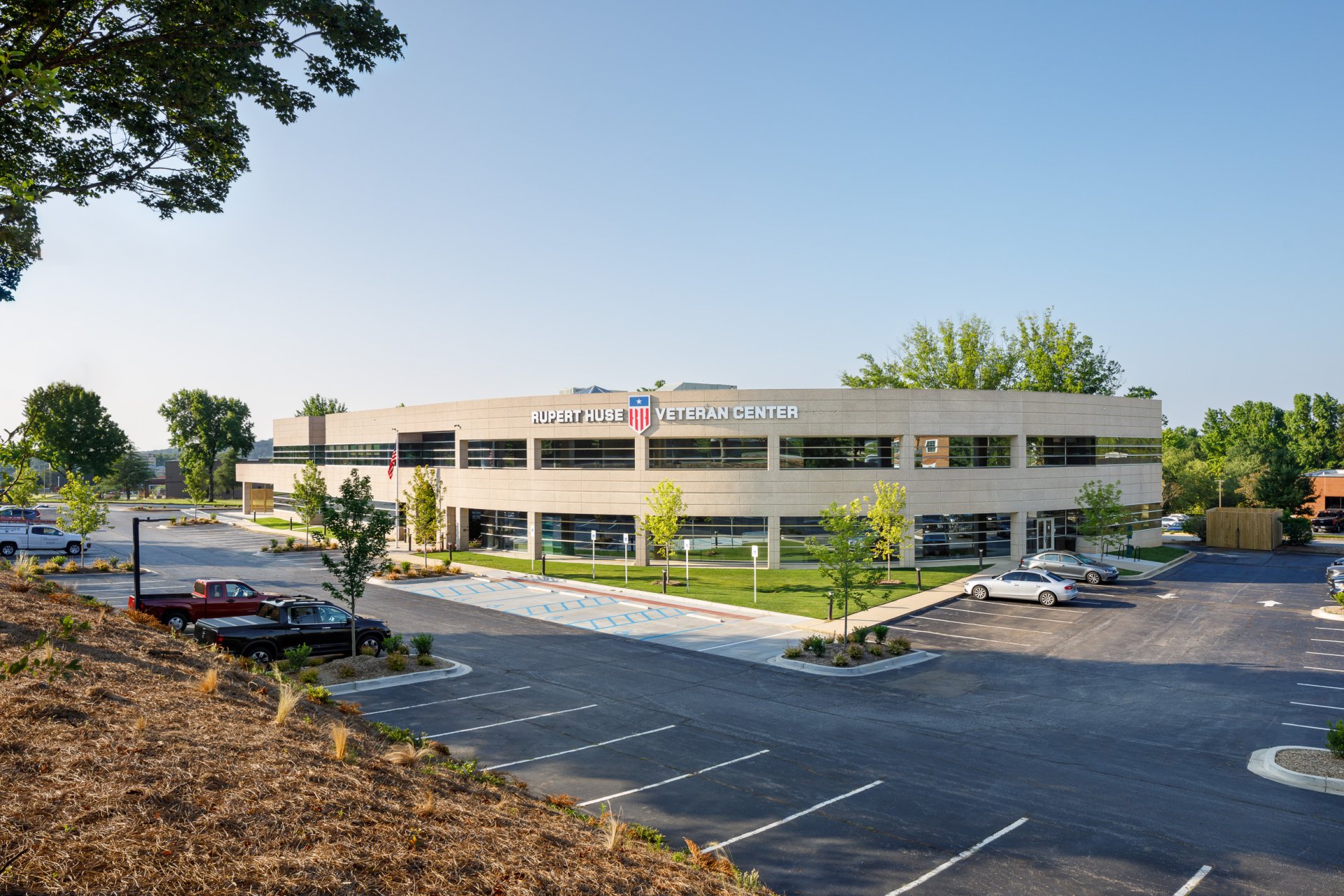 Rupert Huse Veteran Center
Greenville, SC
Upstate Warrior Solution, a non-profit serving Veterans, active military, National Guard, and First-Responders, selected DP3 Architects for the design of the new Rupert Huse Veteran Center. The 32,000-square-foot center offers life-changing resources to local warriors and their families. The space houses multiple tenants to serve as a one-stop shop to easily connect Veterans with resources like workforce development, housing stability, health and emotional well-being, the arts, and more.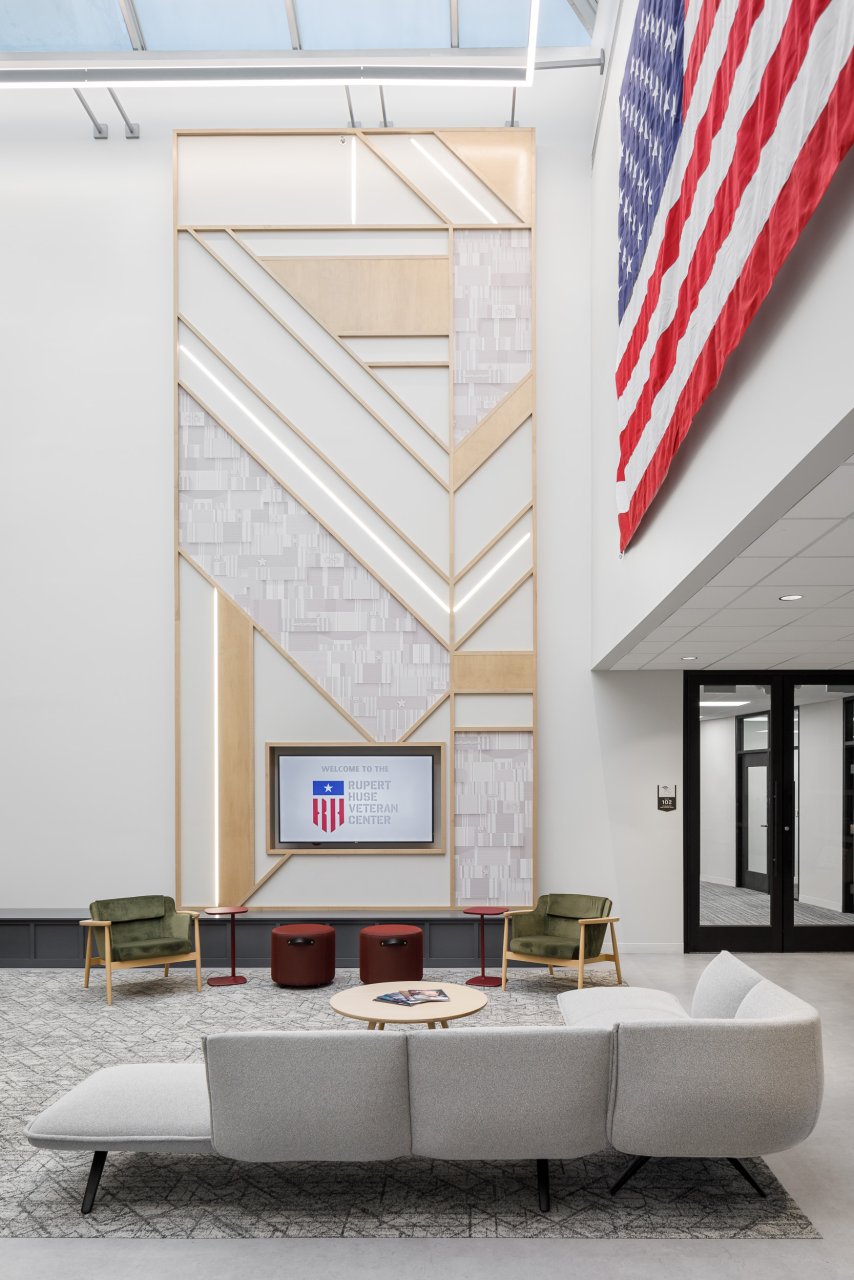 DP3 Architects was tasked with creating a multi-purpose space that could accommodate a variety of tenants, with dedicated areas for counseling and support services, educational workshops, job training, and recreational activities. The new space includes a common lobby, coffee & break area, training room, fitness room, and common conference room. Every inch of the space has been meticulously designed to cater to the specific needs of veterans, ensuring that they receive the personalized assistance required to navigate their unique challenges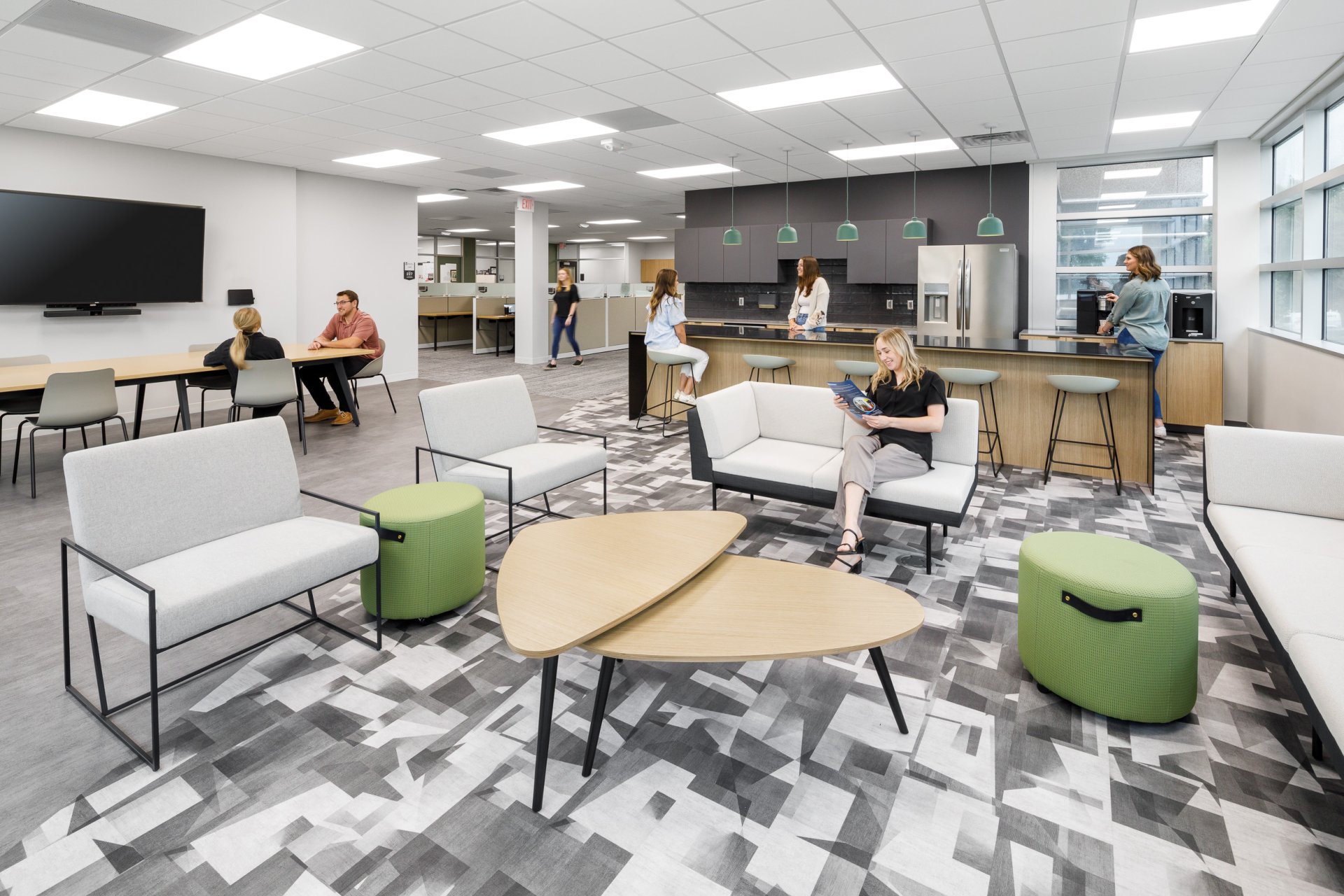 The design inspiration is centered on the theme of honor. Intricate details like uniform colors and accents are woven throughout the space. Including the feature wall made up of military service ribbons. Soldier portraits, an oversized American flag, and a star-studded donor wall are just a few of the unique elements that make up the space. The materials and finishes are a mix of industrial and soft textures to convey a military-style that's approachable and feels comforting. It was a privilege to work alongside the Upstate Warrior Solution team on this project and we look forward to the impact the Rupert Huse Veteran Center has on the Upstate Community.