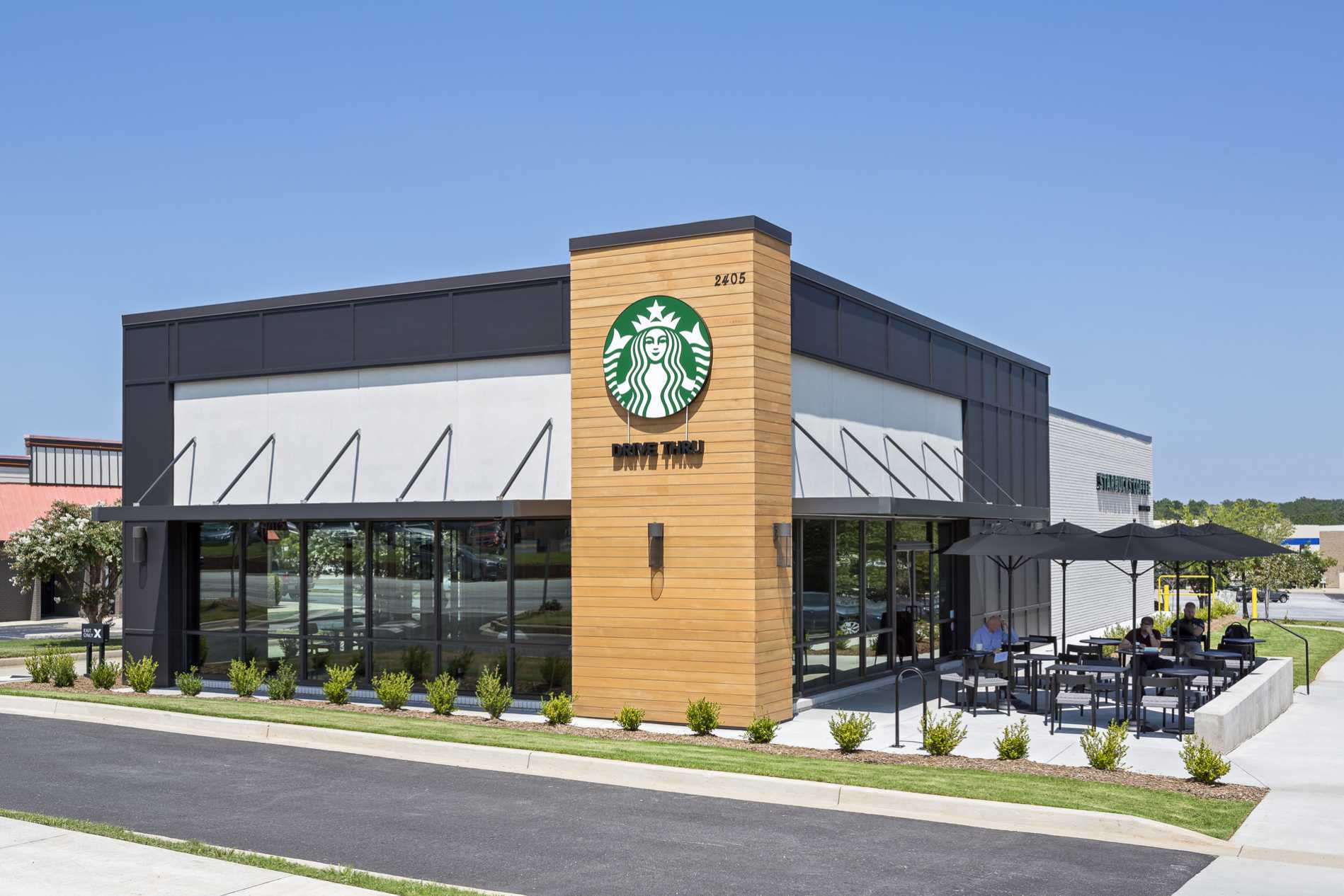 A Restaurant Design Firm
DP3 Architect's Restaurant Design Services
With more than 30 years of design experience and over 2,500 projects in the food service niche completed across 49 states and the District of Columbia, we pride ourselves as a leading restaurant design firm committed to excellent client service. Our success comes from our unique talent of integrating the creative with the practicalities of construction that include a strong focus on sustainability. We value our clients as part of our team, exchanging visions and ideas to create restaurants that not only invite, inspire, and invigorate but ultimately fulfill their design purpose.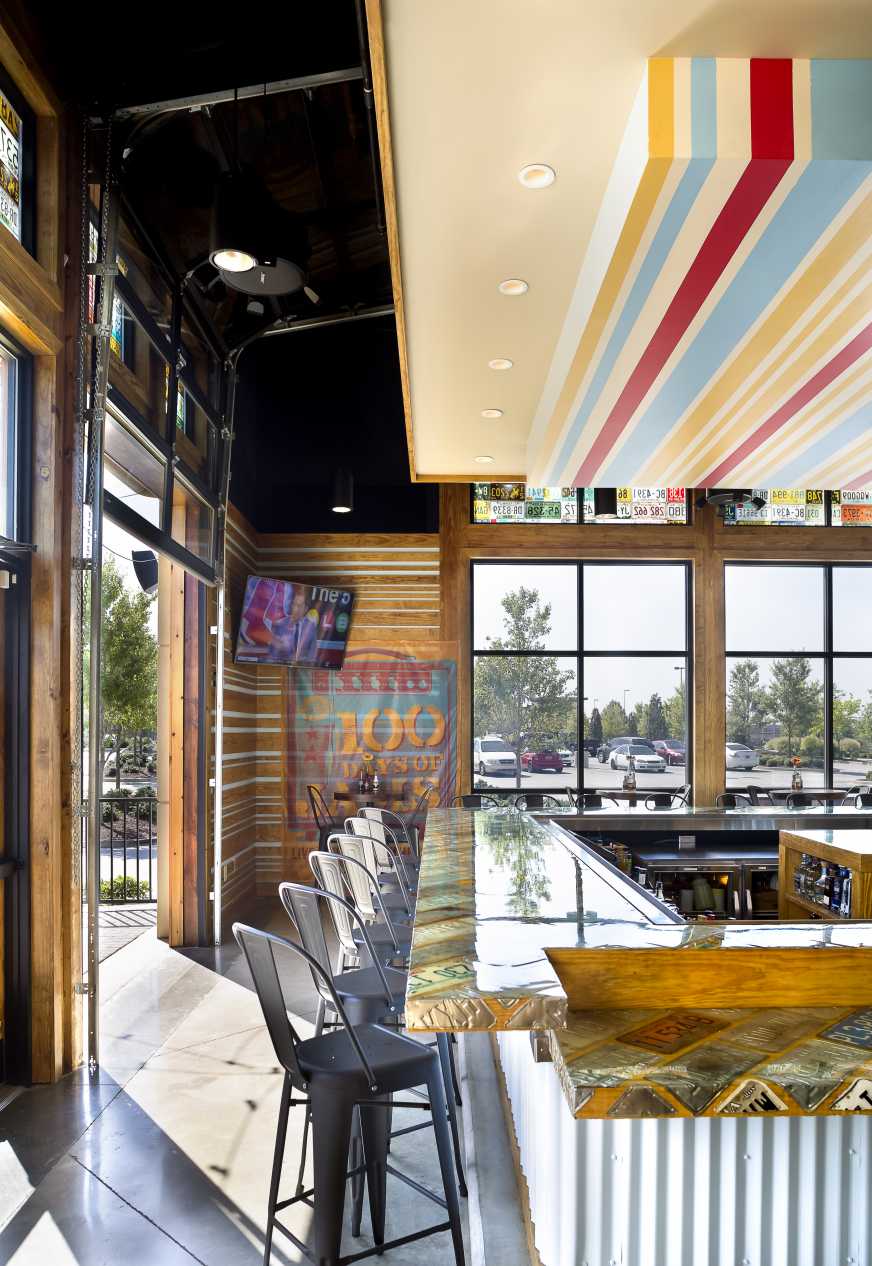 Hard Rock Cafe - Myrtle Beach, SC
When Hard Rock Café had to relocate from their defining pyramid structure to a new space at Broadway at the Beach in Myrtle Beach, SC, they chose to work with DP3 Architects to capture the restaurant's distinctive atmosphere, one that is steep in the musical history of the south.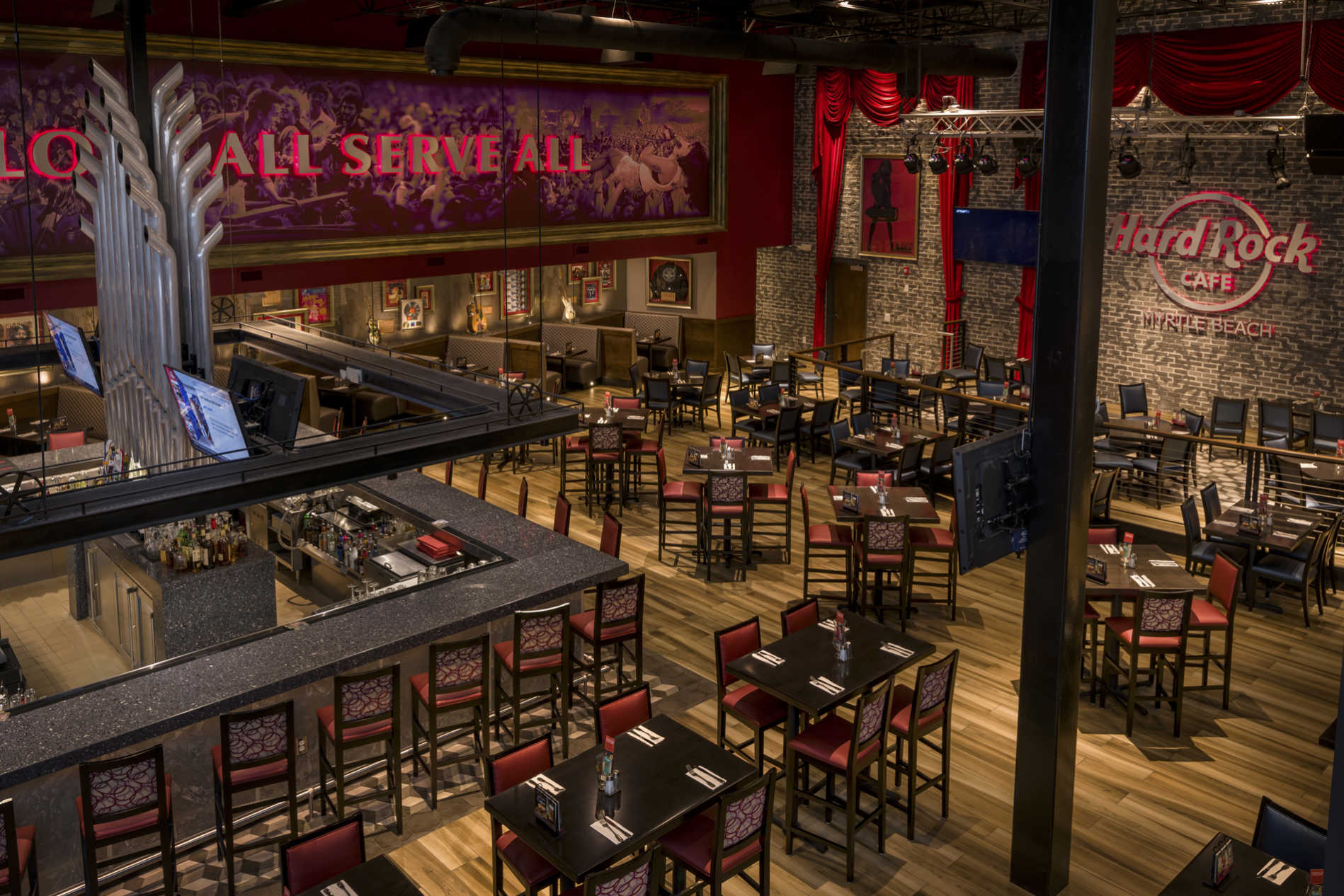 Understanding the brand is key to creating a place that exudes the energy and functionality that Hard Rock Café customers have come to expect. Amidst the gallery of rock n' roll memorabilia that the brand is famous for, the creative use of design draws the eye to the large expanse of the 7,600-square-foot restaurant. An impressive chandelier of drums extends through two floors, while structural organ pipes reach upward from the central bar area creating a sense of nostalgia.
Throughout the interior, the functional use of each space is defined by their characteristic ambience, each offering a different dining experience. The second floor resembles a catwalk that encircles the lower dining room, offering diners a vantage point of the stage below. Those who prefer to dine onstage get the spotlight, along with the stenciled brick backdrop and dramatic velvet curtains.
The team at Hard Rock Café worked with DP3 Architects to achieve their purpose of providing unique experiences for their guests on each visit. As a result, places such as a private dining room, outdoor dining areas, and private booths were carefully integrated into the overall layout and design of the restaurant.
To find out more about DP3's restaurant design services, call 864.232.8200.
DP3 Architects | A Restaurant Design Firm | See more projects here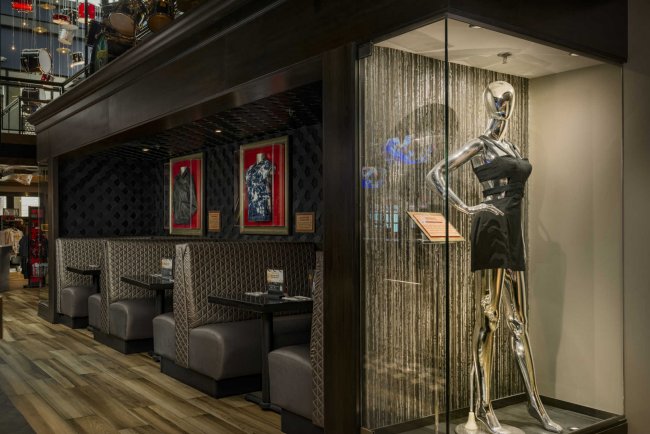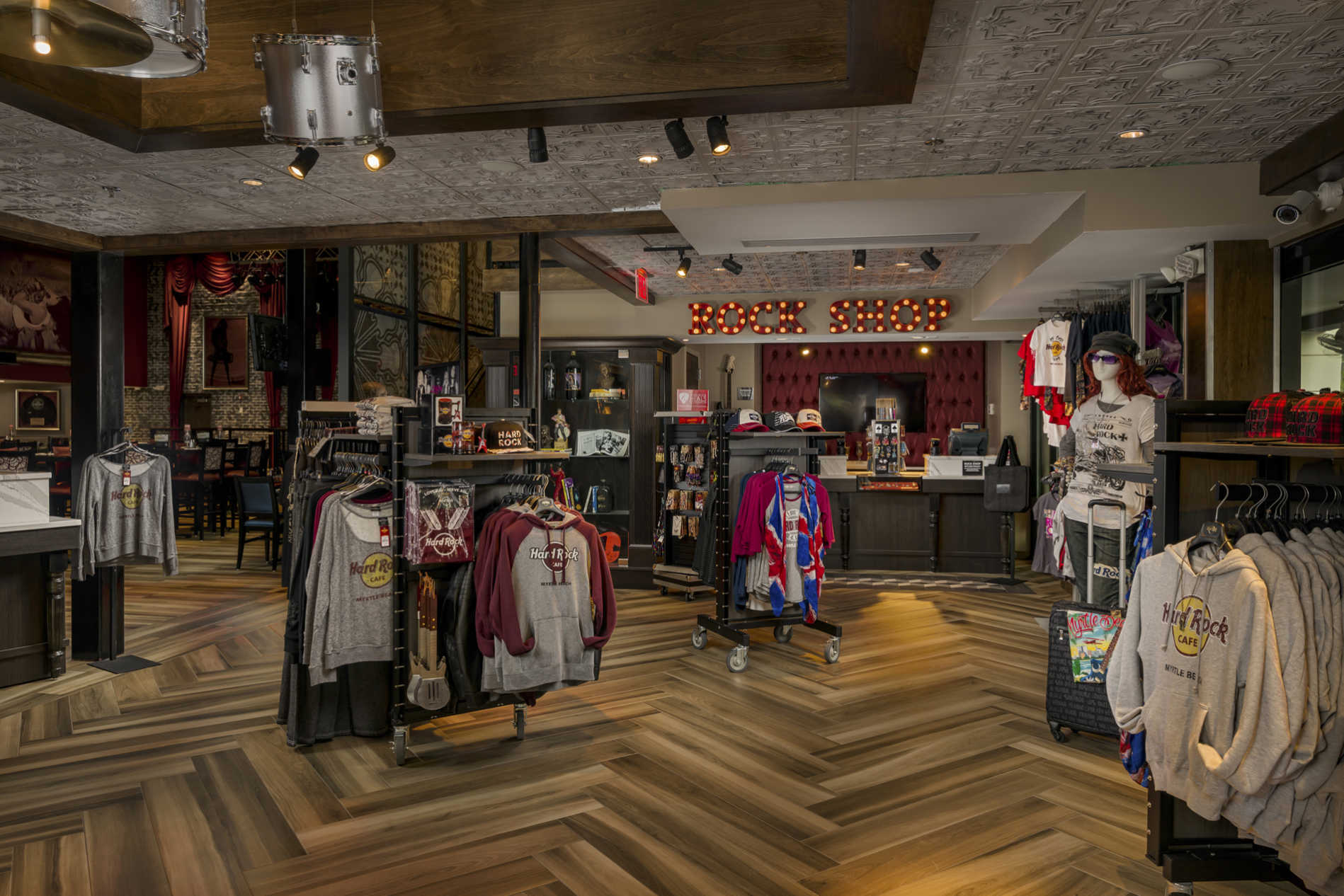 Red Robin Gourmet Burgers
The quintessential American meal makes up the majority of the menu at Red Robin; offering more than two dozen gourmet burger recipes and Bottomless Steak Fries® in a family-friendly, fun atmosphere. Aside from providing guests with happiness in burger form, they are also known for some good ol' fashioned acts of kindness. From the onset of our relationship, we found that we shared that common link in core principles…People.
Red Robin Team Members go the extra mile to make a mark in the community and create special moments in the lives of everyone they come into contact with. Similar to Red Robin's culture to put guests' needs first, DP3 caught Red Robin's eye with our reputation for quality service, timely response, and client-focused communication.
DP3 has assisted Red Robin with more than 50 site adaptations and remodels of their restaurant across the country. In addition, Red Robin turned to us when they were looking for a new design for their 4-season patio. Unique…welcoming…back-yard feel…quality—these were the words that we were challenged with translating into reality. And translate we did. The end result was a space bursting with character; made evident through the warmth of a fireplace, the coolness factor of a corten steel ceiling, and the flexibility to bring the outdoors in by opening roll-up doors.
DP3 Architects offers a range of restaurant design services, including prototype site adaptation, to meet the specific needs of their clients. To find out more,  call 864.232.8200 or email places@dp3architects.com.
DP3 Architects | A Restaurant Design Firm | See more projects here
Monterrey Restaurante Mexicano
DP3 Architects designed the new 6,700-square-foot Monterrey restaurant in Greer, SC that incorporates a full-service bar and kitchen. DP3 Architects worked with the client to achieve a design that is modeled after a typical Mexican Hacienda with its understated, monumentally styled outdoor courtyard and patio.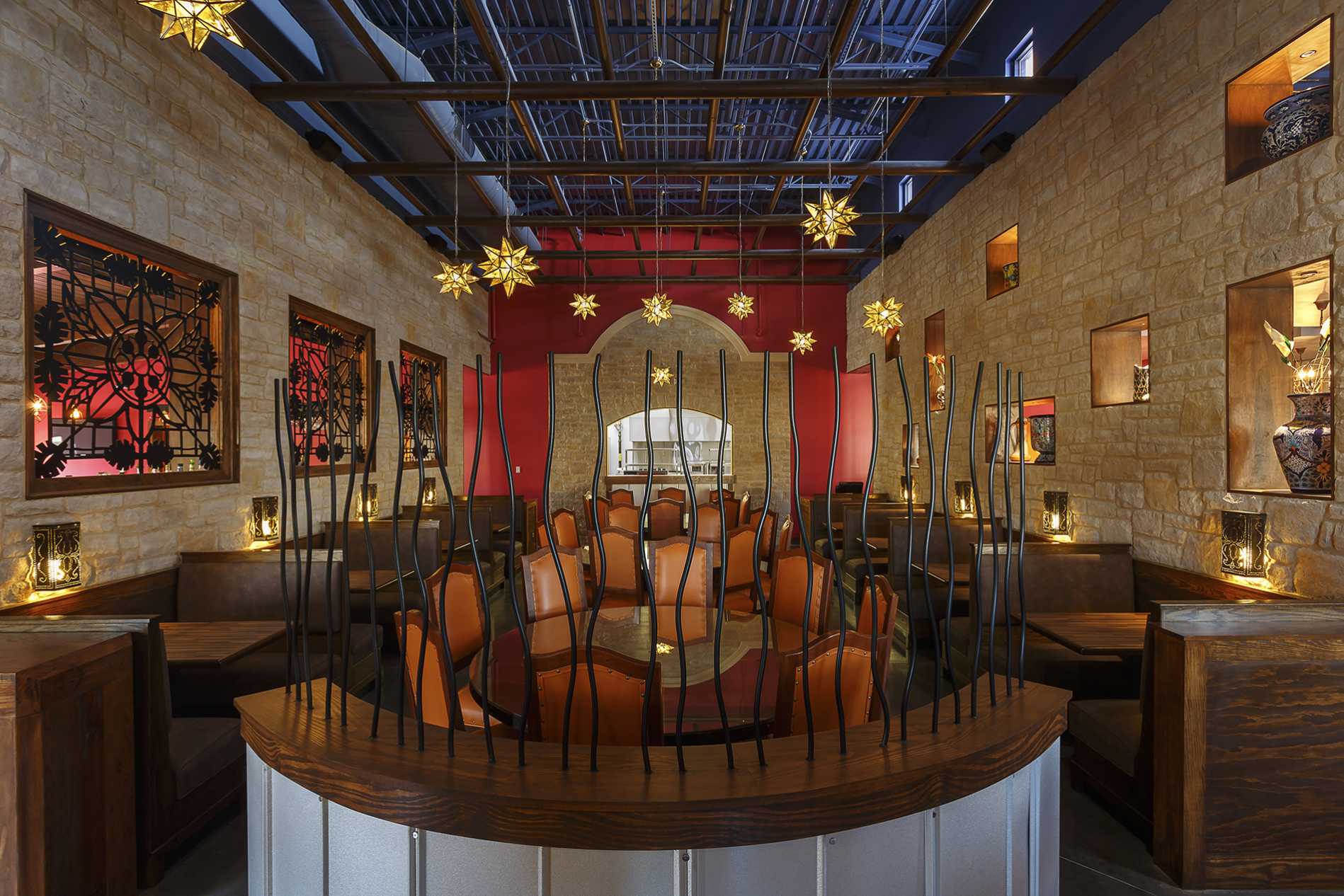 A bright color palette on the exterior walls accentuates the character of the restaurant and is contrasted by the heavy wooden handcrafted entry doors that welcome their guests. The Mexican theme continues throughout the two-story interior that features dining rooms surrounded by murals and stone walls highlighting Mexican artisan pottery and paintings. Reclaimed-wood adds a rustic feel to the bar while oversized wall screens reminiscent of Picado paper crafts add to the intricacies of the interior space.
For a breath of fresh air, diners can choose the sheltered outdoor seating area that is enclosed by a heavy crafted wood trellis and iron railings. The clever mix of elements shows a perfect balance and contrast of rustic and modern architectural features.
DP3 Architects works closely with their clients to achieve the look they desire. To speak to them about starting a restaurant project, call 864.232.8200 or email places@dp3architects.com.
DP3 Architects | A Restaurant Design Firm | See more projects here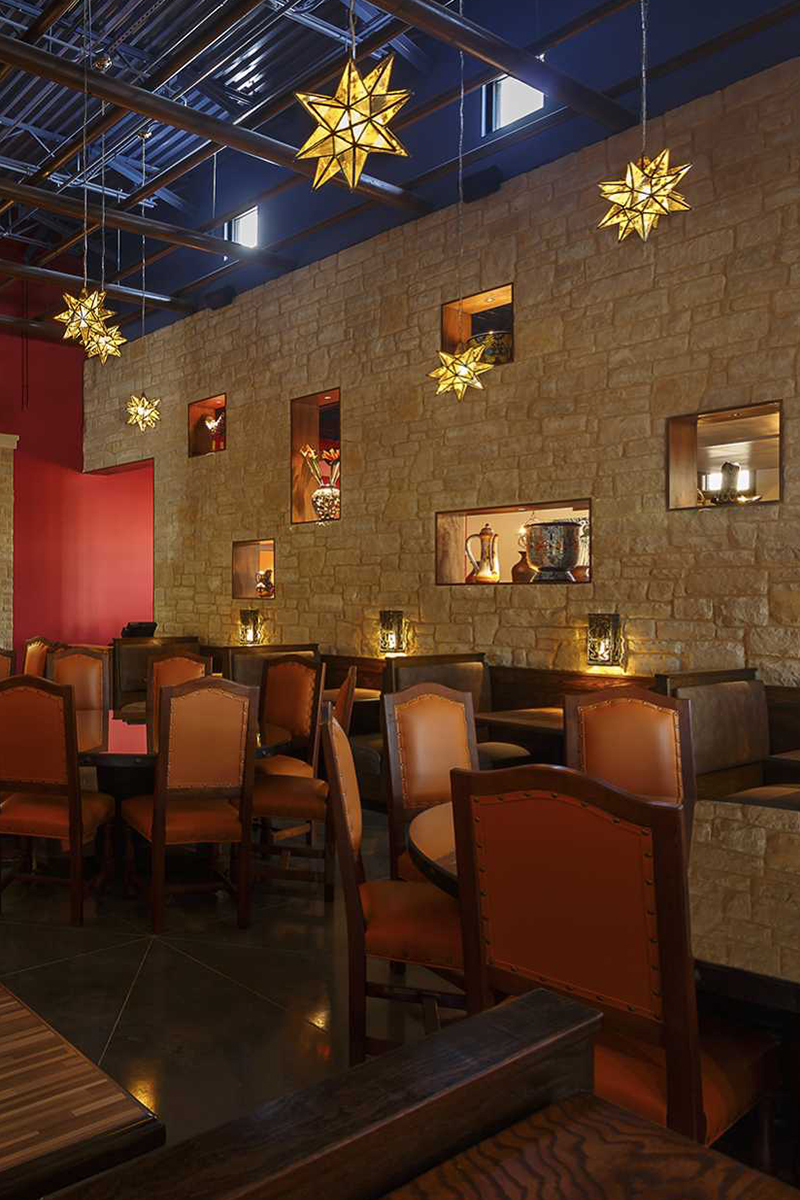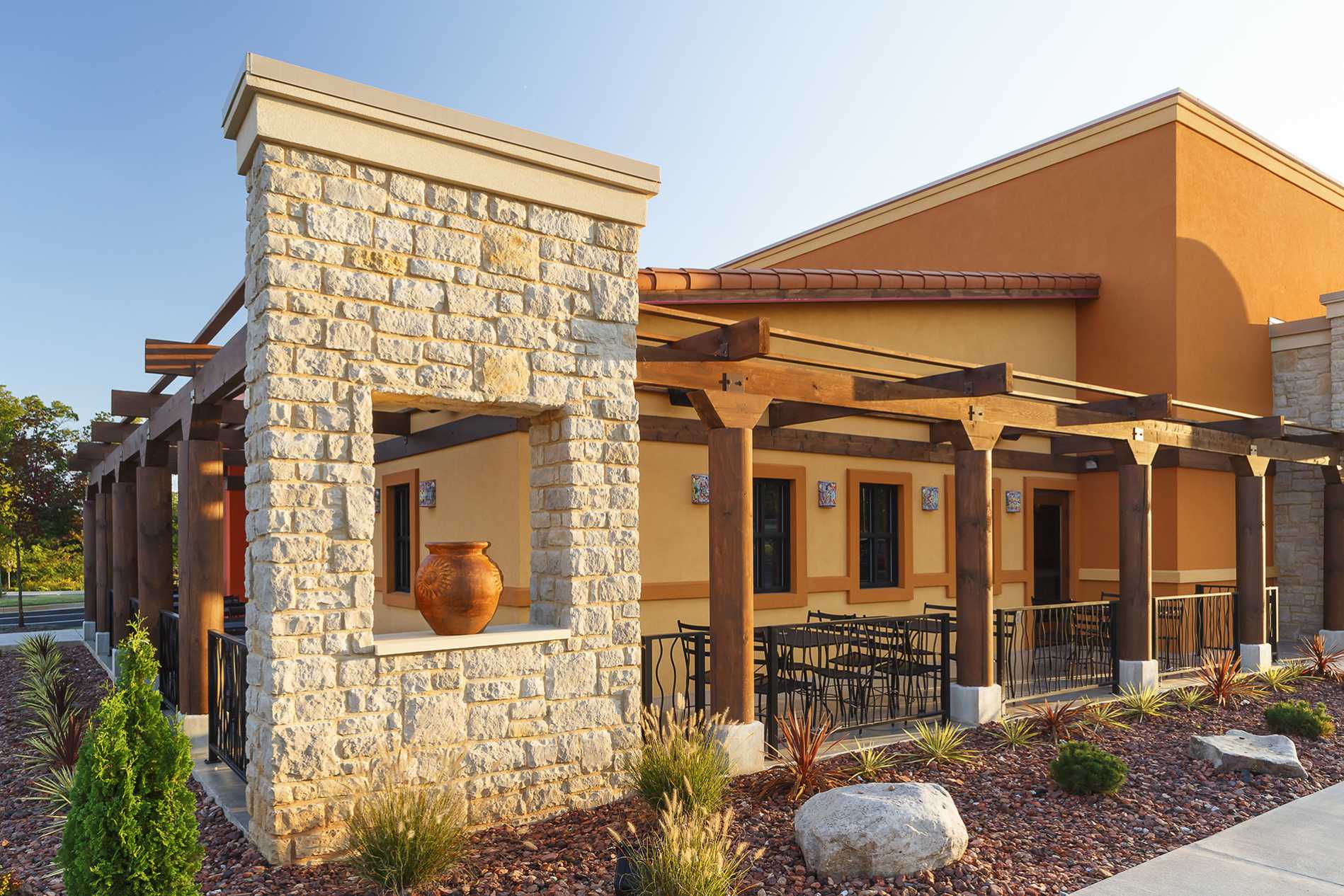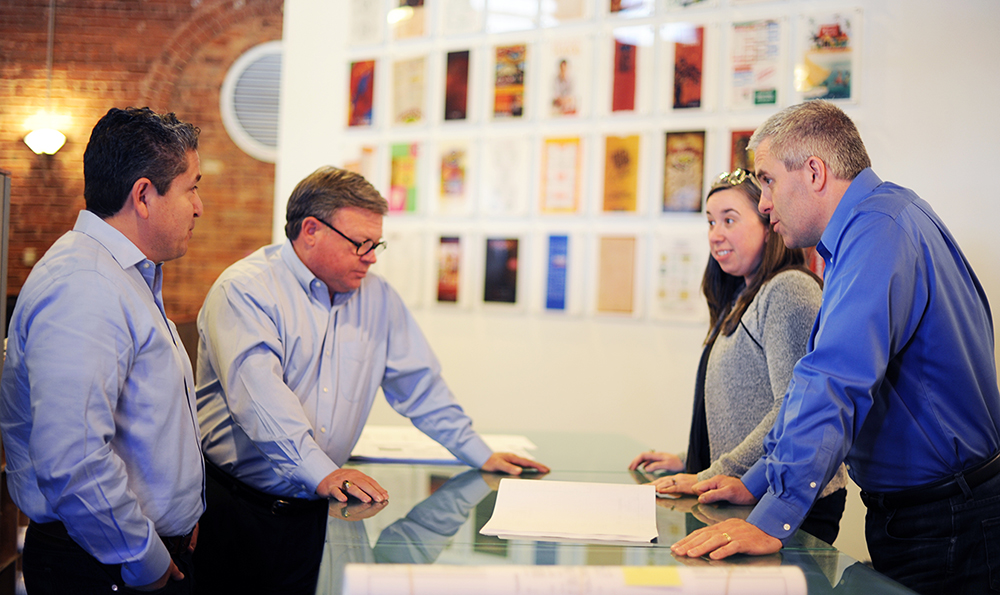 Connect with Our Restaurant Design Team
We'd love to hear about your project, whether it's renovating a building, redesigning an interior, or designing a brand new space. Call 864.232.8200 or email places@dp3architects.com.