Easley Fire Department Headquarters Recognized for National Award in Major Additions and Renovation Category
Posted on September 29, 2022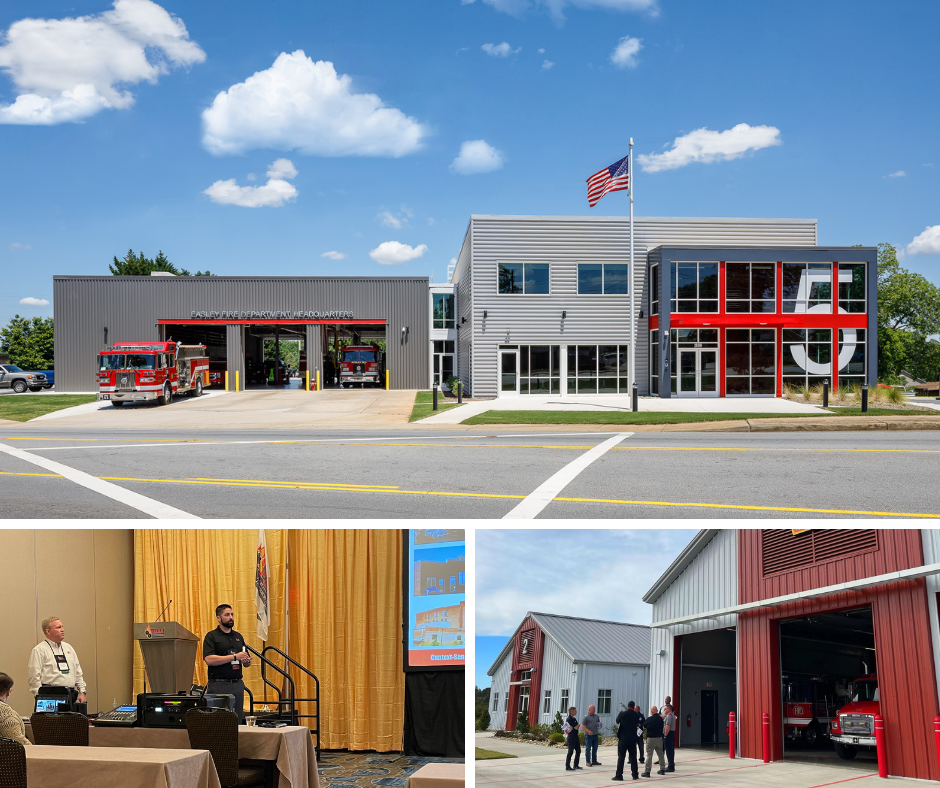 DP3 Architects is pleased to announce that the Easley Fire Department Headquarters in Easley, SC was selected to receive a Major Additions and Renovation Merit Award at the FIERO Fire Station Design Symposium in Greenville, SC.
The 16th annual Fire Station Design Awards seeks to recognize excellence in the design and construction of fire stations and related emergency facilities across the nation.
Special thanks to the City of Easley, J. Davis Construction, Britt, Peters & Associates, DeVita & Associates, and SeamonWhiteside for their partnership in bringing this project to reality.
In addition to the award recognition, DP3 Architects' Community Studio members, Michael Pry and Jared Sang, had the privilege of speaking at this year's conference. They presented on prioritizing key elements for successful fire station design and later hosted a tour of the new Reidville Fire Station in Reidville, SC.
The 2022 FIERO Conference was a great opportunity to connect with first responder professionals and the civic-focused design community. We look forward to next years' event.
Read More